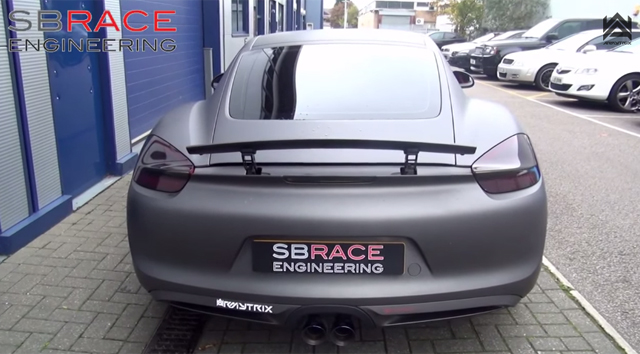 The crew at SB Race Engineering recently finished work on fitting the very first Armytrix exhaust system to a Porsche Cayman S in Europe. Alongside the fitment of the exhaust itself, new Amrytrix headers, sport cats and manifolds were added. The results are simply extraordinary!
[youtube]https://www.youtube.com/watch?v=vBKelt4Id8w#t=117[/youtube]
As our good friend Paul Wallace recently discovered while sitting in the passenger seat, this matte black Cayman S is even louder than his Audi R8 and its Armytrix exhaust system!