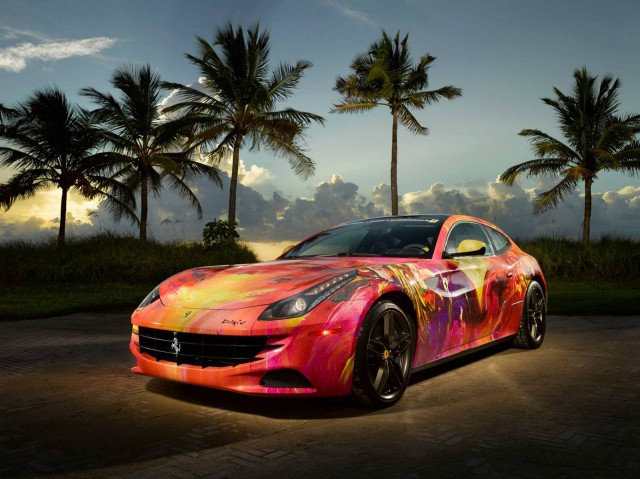 French artist Duaiv recently completed a project in collaboration with Ferrari of Fort Lauderdale. Regular readers will probably remember the exterior scheme he applied to Lamborghini Miami's Aventador Roadster. His latest Ferrari project is based upon the Ferrari FF and features a similarly colourful paint scheme.
Duaiv is apparently renowned for his colourful style. The car is owned by its designer and features a wrap splashed with vibrant shades of red, pink and orange, said to draw inspiration from the Miami sunset. The car is quite distinct from a previous Duaiv Ferrari 458 Spider which featured a black base layer.
Inside, this unique Ferrari FF features yellow accents set against jet black leather. Underneath, the Ferrari FF is untouched meaning it still retains Ferrari's first four-wheel drive system with enough space to seat four adults. The engine is a classic 6.3 litre Ferrari V12 packing a 660 hp punch with 683 Nm of torque.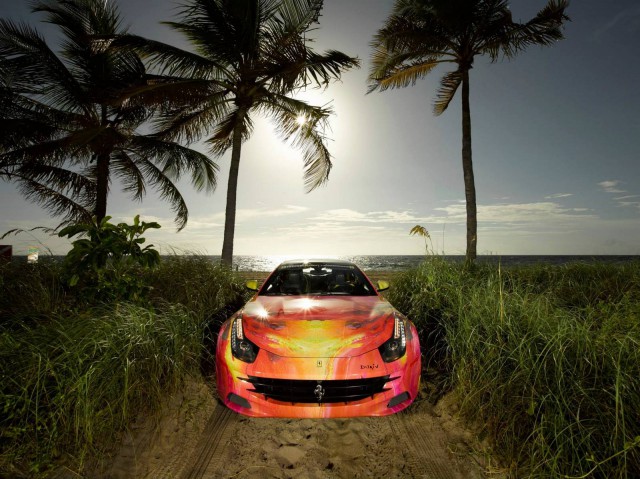 Duaiv has several other projects in the works including a Ducatti Superleggera, a Ferrari 458 Speciale and a Ferrari 458 Italia GT3. Thanks to Avatar Productions, Inc. for the pics!