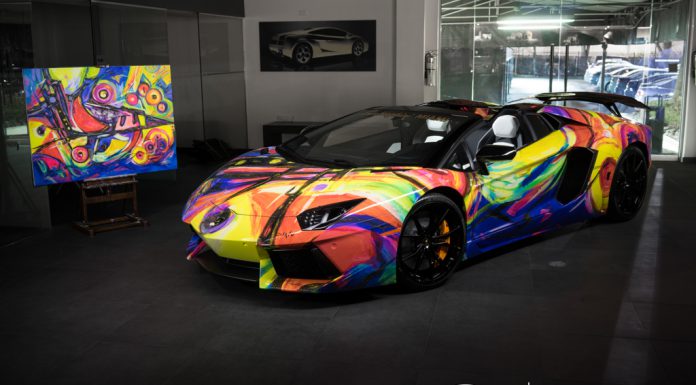 Lamborghini Miami is certainly no novice when it comes to creating extremely unique Lamborghinis. As a matter of fact, they've been responsible for cars like the original Sharpie Gallardo and the gold chrome AU79 Aventador and have just revealed their latest artistic creation.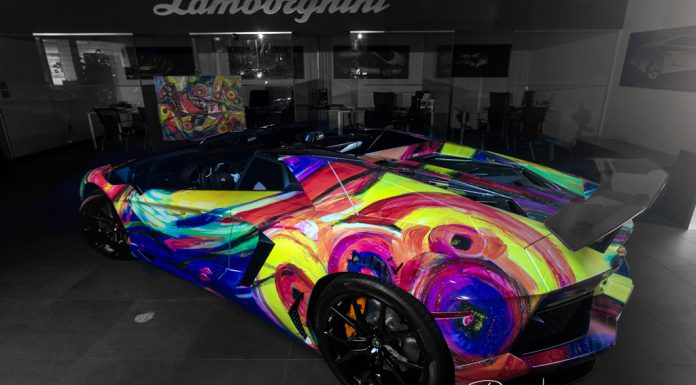 The design featured on this stunning Lamborghini Aventador Roadster comes courtesy of French musician and painter Duaiv. The car is wearing a very special wrap designed by Duaiv which gives off the impression that the Italian supercar has in fact been freshly painted in all colours under the sun.
Beyond the multi-coloured wrap, this Aventador Roadster features a white interior, gloss black wheels, orange brake calipers as well as a Novitec Torado rear wing!