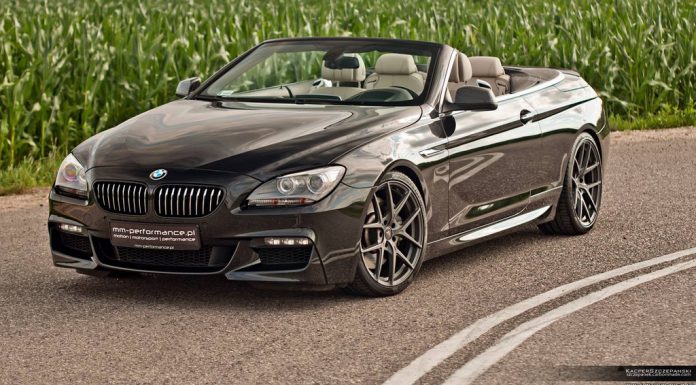 MM Performance have just completed work on yet another tuned BMW with the car in question this time being the exclusive BMW 650i Cabriolet.
With the same basic 4.4-litre twin-turbocharged V8 engine as the BMW M6, the 650i Cabriolet is certainly no slouch. As a matter of fact, it'll hit 100 km/h in just 4.6 seconds thanks to its 450 hp and 479 lb-ft of torque. However, MM Performance, clearly not entirely happy with those figures have gone the extra mile.
First off, they've fitted a complete Manhart racing exhaust complete with quad tailpipes. The tuner claims that in addition to increase the aural presence of this 650i Cabriolet, the new Manhart tailpipes increase power slightly while also improving the throttle response of the car.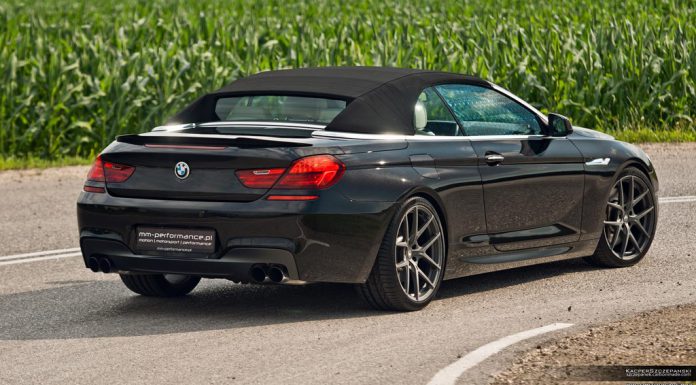 Elsewhere, the car receives a carbon fibre rear spoiler courtesy of Vorsteiner as well as VFF wheels measuring 20×8.5 at the front and 20×10 at the rear end.