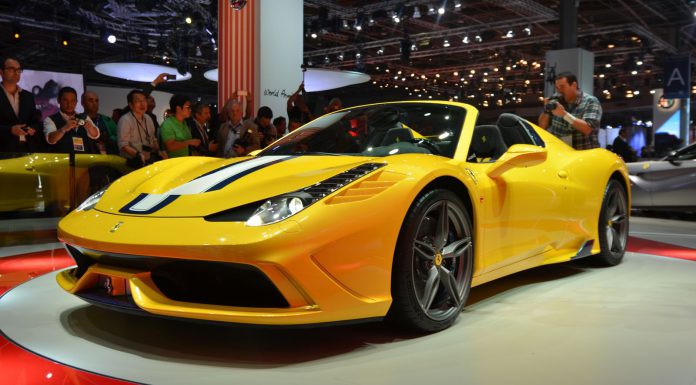 Fiat Chrysler Automobiles is set to spin off Ferrari into a separate company while listing 10 per cent of the Italian manufacturer on the stock market.
Alongside 10 per cent being listed on the stock market, the remaining 90 per cent of Ferrari will be distributed amongst shareholders in Fiat Chrysler Automobiles as well as the Agneli family, the Fiat founding family.
In an official statement regarding the move, Fiat Chrysler Automobiles chief executive Sergio Marchionne said, "As we move forward to secure the 2014-2018 Business Plan and work toward maximizing the value of our businesses to our shareholders, it is proper that we pursue separate paths for FCA and Ferrari."
It is hoped that by spinning off Ferrari, it will be able to raise money for future growth of the firm.
Fiat Chrysler Automobiles chairman John Elkann said, "I am delighted to have taken this additional step in the development of FCA. Coupled with the recent listing of FCA shares on the NYSE, the separation of Ferrari will preserve the cherished Italian heritage and unique position of the Ferrari business and allow FCA shareholders to continue to benefit from the substantial value inherent in this business."