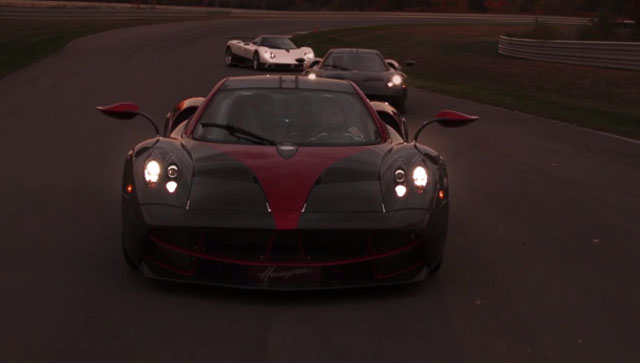 The Monticello Motor Club in New York, recently played host to a truly phenomenal Pagani event where no less than three Huayras attended including an original white Zonda F.
[youtube]https://www.youtube.com/watch?v=vx4ttxFnRZs[/youtube]
Arguably the most impressive of the Pagani models to hit the track was Kris Singh's one-off Pagani Huayra La Monza Lisa. While full engine details about it haven't been revealed, we know it is more powerful than your typical Huayra.
Also in attendance was a complete carbon fibre clad Huayra as well as the recently delivered bright red and carbon fibre finished Huayra!