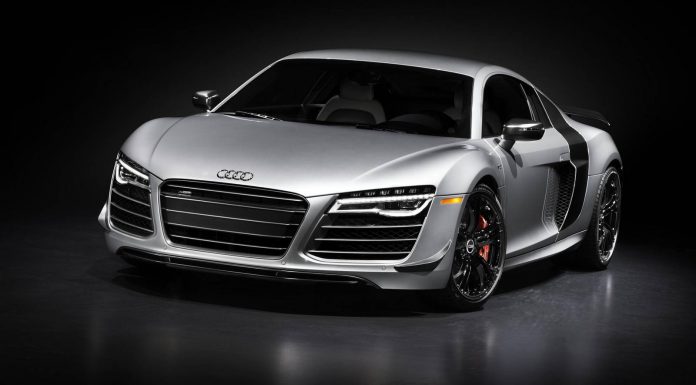 Audi confirmed one of their Los Angeles Auto Show 2014 debuts today in the form of the 2015 Audi R8 Competition. This road legal V10-powered Audi R8 is said to be the most powerful Audi production vehicle to date. The R8 Competition is the closest road-car an Audi customer can get to the successful Audi R8 LMS race car, currently in action as an Audi race series customer car.
The headline figure is performance. With a 0 to 60 mph time of just 3.2 seconds and a top speed of just 199 mph, the naturally aspirated Audi R8 Competition is an attractive proposition.
It has the looks to match the performance too, with lightweight matte carbon elements including a fixed rear spoiler, engine bay, mirror housings, side blades, front spoiler, rear diffuser and a set of black high-gloss tailpipes. The wheels are gloss black 305 cross-section rear tires with ceramic brakes and anodized red brake calipers. Inside, the center console and illuminated "R8 competition" door sill inlays are finished in carbon fibre.
The Audi R8 Competition will benefit from the Audi exclusive line, which allows the driver to pair a variety of interior and exterior colors and choose from a selection of wheel finishes for a striking look designed to meet their individual tastes.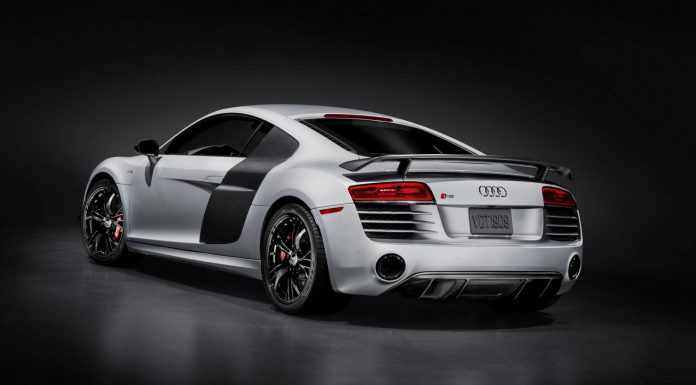 Just 60 units of the 2015 Audi R8 Competition will be built, all are destined to hit US dealerships. Customers can begin ordering the Audi R8 Competition as early as November with deliveries expected at the beginning of 2015.