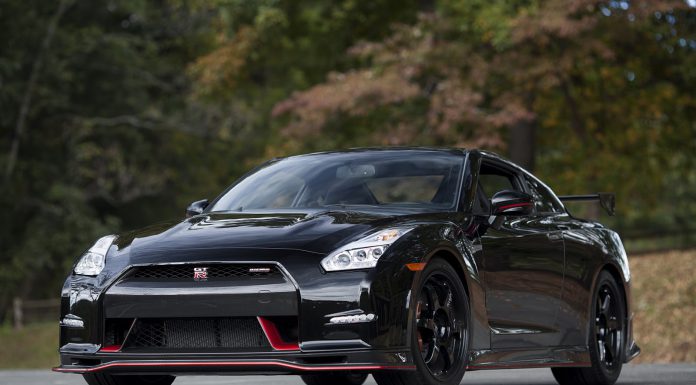 Customer deliveries of the potent 2015 Nissan GT-R Nismo recently kicked into high gear and the first U.S. example has just been delivered. The following gloss black GT-R Nismo is owned by Matt McCulloh who is the co-founder of the North American GT-R Owners Club.
Because of McCulloh's prominent role in the local GT-R community, the Japanese manufacturer organised something special upon delivery. According to Nissan Marketing's Jeff Simmons, "first we wanted to be here, to shake his hand, see the smile on his face and just take pride in that moment with him.
"Additionally we have a little something special for him. We have a crew at his house and they are giving his garage a makeover. That is going to be the home of his new NISMO, so we are giving it a little NISMO touch," he said.
Alongside the black finish of this GT-R Nismo, it includes a selection of red accents on the front bumper, splitter, engine bay, gauges and elsewhere through the interior.
As a reminder, the Nissan GT-R Nismo features the familiar 3.8-litre V6 VR38DETT engine, freshly uprated to 591 hp and 652 Nm of torque. To release the extra power, Nismo fit new high-flow, large diameter turbochargers, which come directly from GT3 racing. Nismo have also optimised the individual ignition timing control for each cylinder and upgraded fuel pump improve combustion.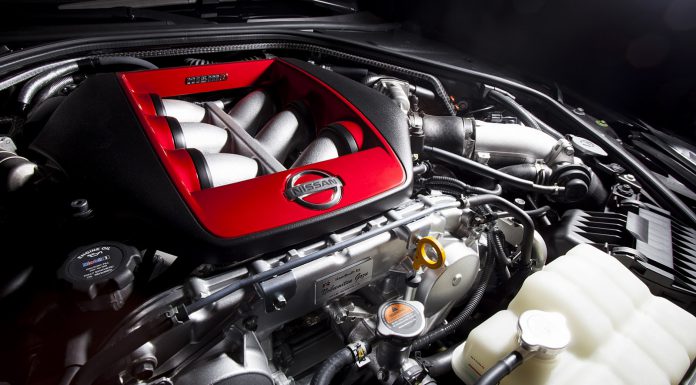 Nismo also worked with Bilstein to develop springs and custom Bilstein DampTronic dampers for the front and rear suspension. Three suspension modes can be selected; Comfort, Normal and R for circuit applications. Nismo haste also worked their magic on the suspension couplings, wheel hub attachments and fitted a new hollow anti-roll bar.