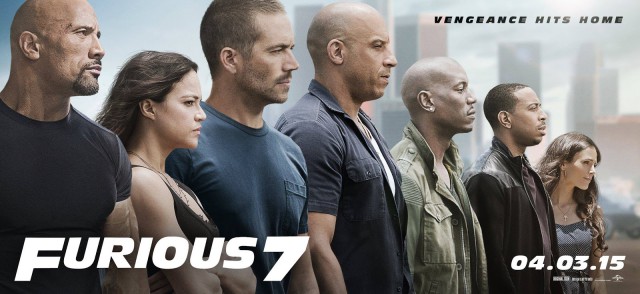 On November 1st, the first trailer for the latest Fast & Furious film, dubbed 'Furious 7', will be released and steamed live. Prior to that date, Universal Pictures has released a number of pictures and videos from Furious 7 and past Fast & Furious films to get us amped for the latest addition!
In a statement, the Fast & Furious crew said, "We want to share this moment with all of our fans around the world. For those of you not able to attend in person, you'll be able to follow a live broadcast starting at noon Pacific on the Fast & Furious Facebook page and on E!. For those in the Los Angeles area, tickets will be available starting tomorrow, October 27th, on the official Fast & Furious social pages."
While specific details about the new film won't be known until the trailer is released, we know that Paul Walker tragically died during filming for the movie. In his place, his two brothers and CGI will help keep Walker in the film.
[youtube]https://www.youtube.com/watch?v=gq4_NLjA5nQ#t=60[/youtube]
[youtube]https://www.youtube.com/watch?v=mDnDZsWdv0Y[/youtube]
[youtube]https://www.youtube.com/watch?v=JUqcj22HEIk[/youtube]