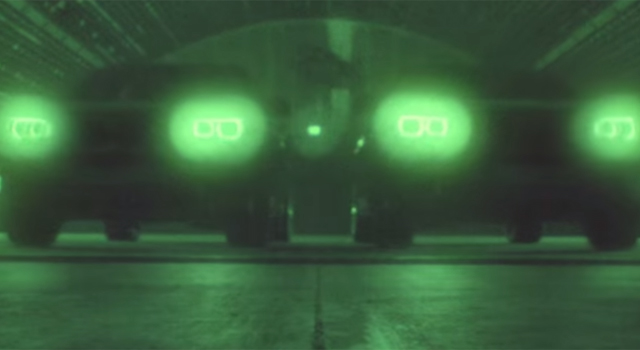 BMW has just dropped a teaser image of the new BMW X5 M and X6 M high-performance SUVs before they debut alongside each other at the Los Angeles Auto Show 2014 next month. While the teaser reveals very little about the new cars, they do perfectly demonstrate the new LED headlights set to be utilised by both.
These headlights will be borrowed from the existing X5 and X6 models and will be complemented with a selection of extra aggressive body panels. For example, the front and rear bumpers will be drastically beefed up with a small bootlid lip spoiler on the cards. Additionally, both new models will come standard with special sports wheels as well as beefed up brakes.
[youtube]https://www.youtube.com/watch?v=uWxeI7u_TN8[/youtube]
Both the new X6 M and X5 M will use the same 4.4-liter twin-turbo V8 engine of the outgoing cars. In current tune, that engine pumps out 547 hp at 6000 rpm and 500 lb-ft of torque. However, we can expect to see some slight power gains for the latest models.
Thanks to the new platform underpinning the facelifted cars as well as aluminium and composite materials used for many of the body panels, they will weigh less than their respective outgoing models. Additionally, the current 6-speed automatic gearbox could be replaced with a dual-clutch 7-speed or even an 8-speed.