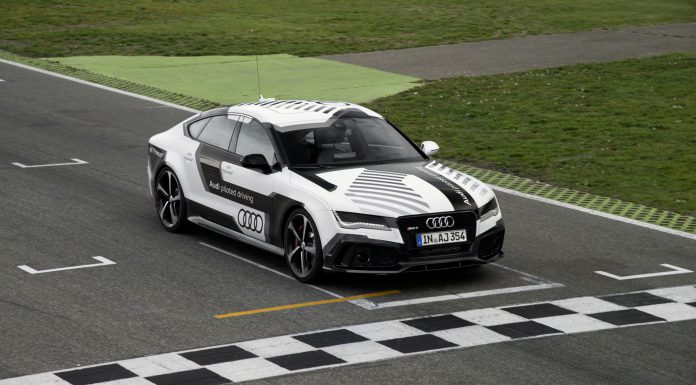 Over the weekend, a fully autonomous Audi RS7 Sportback completed a complete lap of the Hockenheimring with no driver behind the wheel. We recently had the privilege of getting behind the wheel of the RS7 Piloted Driving Concept and now official videos of the lap have been released.
http://youtu.be/DeWriarFlsU?t=14m20s
Allowing the RS7 Piloted Driving Concept to drive itself are a plethora of advanced features including ultrasonic sensors, a front mounted camera, infrared camera and front radar sensors. These are used for systems like the adaptive cruise control, lane assist, parking assist, night vision and Audi pre sense safety. On the special Audi RS7 Piloted Driving Concept the engineers mounted two extra 3D cameras in the front, two extra 3D cameras in the rear and a special GPS module on the roof. Add a rack of hardware in the back and link it up to special software and the Audi RS7 is pretty much good to go as an autonomous race car.