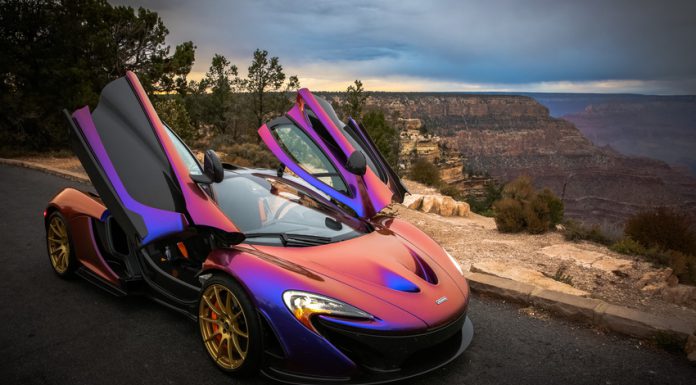 Not too long ago, the first images of baseball player CJ Wilson's McLaren P1 emerged online. Complete with a chameleon style paint job, Wilson's P1 is certainly the most outlandish and eye-catching we've seen to date. As it turns out, Wilson also dabbles in photography and recently snapped some awesome pictures of his P1 posing at the famous Grand Canyon in the United States.
The exceptional paint job looks purple and pink from most angles but in different lights, has a hint of blue and even gold. Making this P1 even more special is the fact that it features bright gold wheels as well as orange brake calipers.
As a reminder, the McLaren P1 features a twin-turbocharged 3.8-litre V8 engine mated to an electric motor to produce a combined 903 hp. As a result, it is quite possibly the world's fastest rear-wheel drive production car.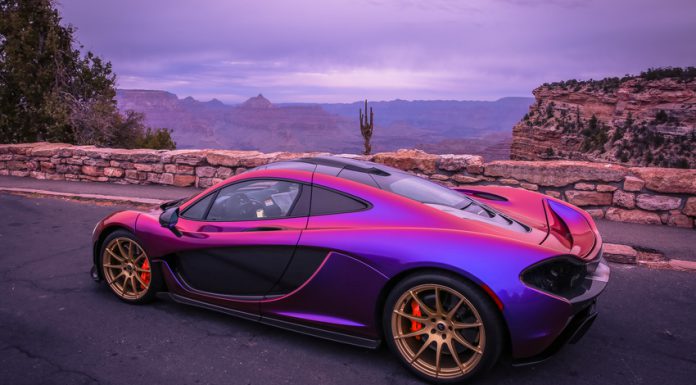 Early last year, we have the pleasure of interviewing Wilson. Be sure to check out our Part 1, Part 2 and Part 3 stories!