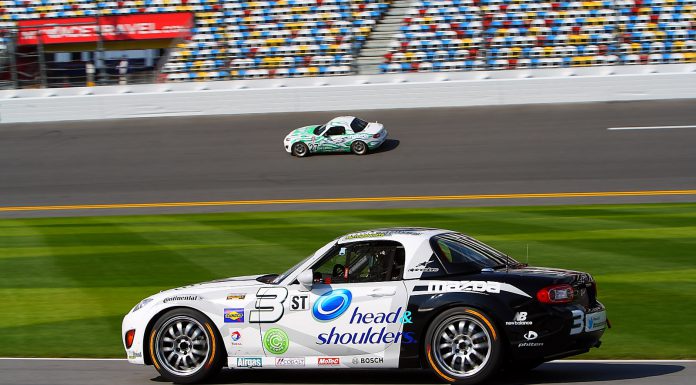 The following is part 2 of our interview with CJ Wilson, pitcher for the Los Angeles Angels of Anaheim and all-around petrolhead. When CJ isn't pitching, he's attending to his cars, whether they be on track or in his garage. Oh, and remember all those unbelievable numbers you've been hearing about the new McLaren P1? CJ has one on order. So check out part 2 of the interview below, it's quite a good one. If you haven't already, you can read part 1 here.
Enjoy Part 2.
—
Andrew: Yeah, it's definitely a strong motivator. You did the 25 Hours of Thunderhill, I think it was back in 2010 if I read that correctly, is that true?
CJ: Well, this past year was the first year in four or five years I haven't done it.
Andrew: Gotcha.
CJ: Yeah, I've done it like three-four years in a row, and I just, it's funny because last year I did it, I think, either right before or right after I signed my contract with the [Los Angeles Angels of Anaheim]. I think I had signed the contract but hadn't taken the physical yet or something like that, a few years ago, you know, a few races ago, and then this year I didn't do it because I guess, I wanted to get more involved in the engineering and strategy side with the young guns; the new [racing] team I put together.
Andrew: Being a professional athlete, does your contract with the Angels actually allow you to do any racing while you're with them, or no?
CJ: Well no, the biggest issue, I mean there are a couple of them, but it's a multi-faceted issued. One of the issues is if I get hurt, then they have the right to release me from my contract without pay.
Andrew: Ah.
CJ: Which, as you can imagine, is a pretty big deterrent.
Andrew: Just a little bit, yeah.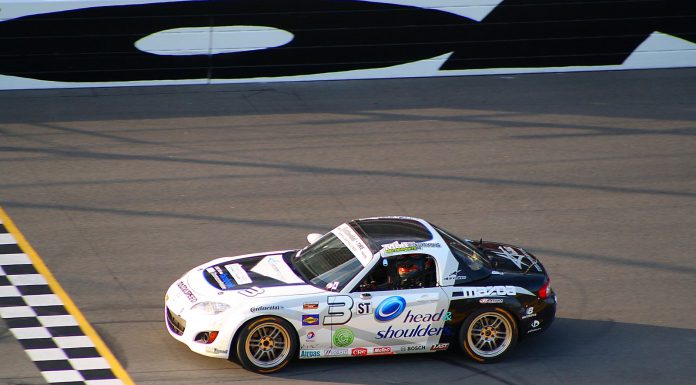 CJ: Considering my contract is back loaded. The second thing was, I don't really have a desire to compete in club races anymore, because I did that for like four or five years. So I really just want to race professionally, you know, at the Grand Am level; or whatever they're going to call the new American Le Mans Series, Grand Am merger. I'd really like to that, or do a formula car series. But realistically, doing a formula car series is really kind of asking for it, you know?
Andrew: In terms of injury?
CJ: You see what happens in Formula One. You see what happens in Indy Car. It's obviously not very safe, it is relatively safe, but it's not, I mean it's safer then riding motorcycles certainly, but it's probably not the wisest decision, so I just kind of say "So I'll just stick to my simulator work; I'll practice every once in a while."
But actually in terms of racing, I've kind of gotten to the limit of where I'm going to get [by] doing the races I've done, if that makes sense? There's no real need to go spend money and drive in circles with a bunch of amateurs, because I'm already kind of there, I've done that already, so I'd really like to challenge myself to race against better competition, but I don't have the time. My off days are Sundays or weekends, so there's really not [a lot of racing] in November, unless there's like a one off deal somewhere, but then it's spending a bunch of money I'd rather put back into my racing team, and try to develop that into a legitimate business, which is what I've been trying to for the past couple of years.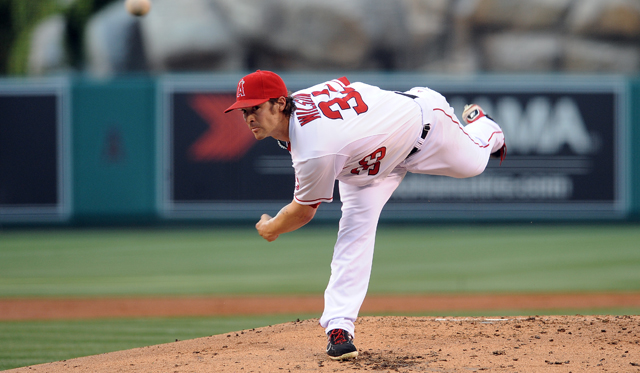 Andrew: Yeah I would say definitely stay away from the formula car stuff.
CJ: It's so much fun though, it's so much fun, the formula cars are so much better!
Andrew: *laughter* Yeah, they are. I went up to Skip Barber late last year to do their formula car school, and we had a rather elderly gentlemen crack it into the wall, at about a hundred miles an hour.
CJ: Well I did the Skip Barber winter series a couple of years ago, and to me though, when I was racing back then, I was just a relief pitcher, and nobody cared. You know?
Andrew: Yeah. Not so much anymore.
CJ: I was much more expendable, if that makes sense, because I was just a left-handed reliever set-up guy. Now that there's a long term commitment, and the salary is a lot higher, I can't just show up somewhere and race, people are going to notice and talk about it and I'll get in trouble.
Andrew: Yeah you can't really do it under the radar anymore.
CJ: Yeah exactly! Although, I do have one of the best aliases ever, Chris Willson, it's a great racing alias because it is just a regular white guy, non-descript name.
Andrew: *laughter* Yeah, smart move on your part.
CJ: So yeah, it's pretty low key. But you know, it's something, obviously I'll have time for. You can race until your fifty-five, or sixty years old probably; so, as long as I don't pitch until I'm 48, I should be able to have a decent career with driving after I'm done with baseball.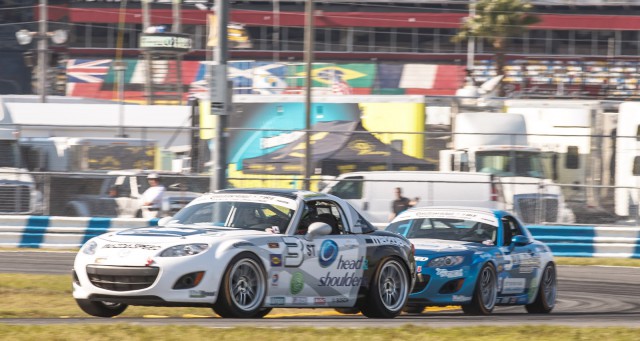 Andrew: Yeah, I'd say so. So, how did you go around starting your race teams you have right now?
CJ: I actually owned a couple race cars and I was renting them out on my own and trying to just utilize the fact that I had a couple [cars]. And then I talked to Jason Saini who turned out to be basically my partner in the venture. Between him and I, we designed a path to take through sports car [racing] and how to grow it and all that stuff and that's been kind of the gig.
Andrew: You guys have been doing pretty well so far. I was down at the Circuit of the Americas grand opening, I think back in October. I believe you had Jason Saini down there with one of your cars, right?
CJ: Yeah, I was down there too. I got to drive. My claim to fame is that I actually got to put the first laps on our race car there. Although, Jason has a better credit to his name. He took the rental car [on the track] and went across the paint on the infield. Which was, well, he tried to take the infield turns 3 through 8, shadowing a Chevy Impala, so that was pretty awesome. I hear it was a great experience. But, really, I'm bummed out that I didn't get to drive it more, I think I did like 15 laps there.
Andrew: You're doing better than I did; I only got to do two in an Infiniti G35, of all cars.
CJ: *laughter* Gotcha.
Andrew: What drew you to do a series like the Continental Sports Car Challenge?
CJ: Well, to be honest with you, the economies of scale, you know. You can start with a platform like an MX-5 Cup Car and then build it into a Grand Am car a lot easier financially, than you can just go out and get a Corvette and build into an American Le Mans car.
Andrew: Definitely.
CJ: I felt like because we were doing so much MX-5 stuff, we were like "why don't we just build a Grand Am car and we'll run that in [the FC class]?" The downside about the MX-5 is that is only has a 2 liter engine and it doesn't really rev that high; you really have to bang it around the track in order to get the lap times. So, we feel like we're at a little bit of a disadvantage, but it handles great.
So at tracks like Mazda Raceway, or Mid Ohio, or Barber Motorsports Park we feel like we have a good chance to compete for results. As we see at Daytona there are some cars, like the front wheel drive cars, that have so much more horsepower. It's a speed track and those things just blow by us on the straights. So we're always looking for advantages. But really the MX-5 was just an extension of our MX-5 Cup program for the MX-5 Cup Series. We're looking to see what our options are going forward as well.
Part 3 of the interview with CJ coming soon!