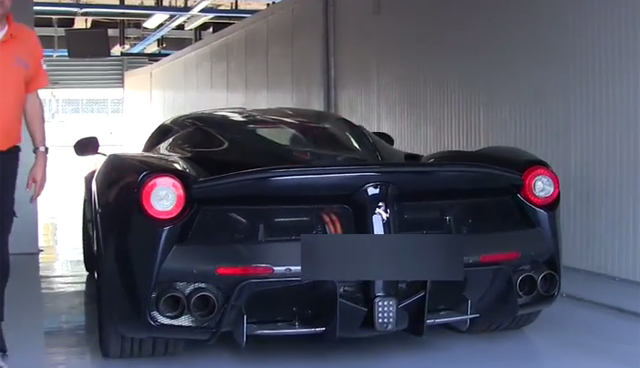 We know that both the McLaren P1 and Porsche 918 Spyder can run on pure electric mode for a limited time (about 10 km in the P1 and 19 km in the 918 Spyder). Interestingly, Ferrari never said its LaFerrari hybrid hypercar could run on pure electric power so it was reasonably assumed that it couldn't. The following video however shows that the LaFerrari can indeed run on electric power only!
[youtube]https://www.youtube.com/watch?v=qGmqzZ6lAsc[/youtube]
The following video was filmed at the famous Monza circuit in Italy and shows a black LaFerrari driving slowly in pure electric mode before its potent V12 engine fires up while on the move. While it remains to be seen how far the LaFerrari can travel on electric power, this video proves that it can!