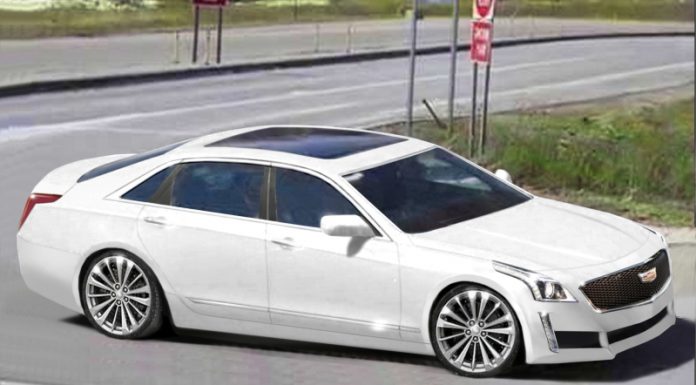 A selection of prototypes for the upcoming range-topping Cadillac CT6 supersedan have been spied testing in recent months. Unfortunately, these prototypes have featured extremely heavy camouflage and it has been hard to determine just how the production model will look.
Thankfully, a forum member at GM Inside News has released a couple of renderings depicting how the Cadillac CT6 could look. As a matter of fact, the poster claims that the illustrations are 90 per cent accurate of how the car will really look.
The images show that the design of the CT6 will be somewhat inspired by last year's Cadillac Elmiraj Concept. The roof design will also incorporate sharp and straight lines unlike the more curvaceous design of the Mercedes-Benz S-Class. Elsewhere, there's a possibility that the CT6 could use headlights similar to those from the existing CTS or instead, if they'll be more closely related to the long vertical units from the Elmiraj Concept.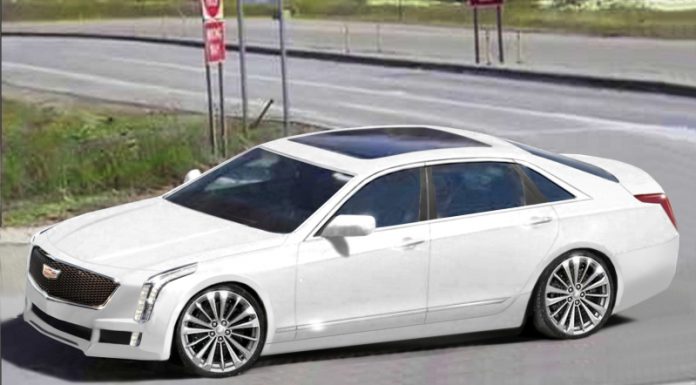 One particular area which the American manufacturer will focus on will be ensuring that the CT6 is as light as possible. As a matter of fact, General Motors executive vice president of global product development Mark Reuss recently announced that the CT6 will weigh 24 kg less than the current CTS. This is extremely impressive considering the CT6 will be about 20 cm longer than the CTS while also inevitably being wider and featuring a range of additional luxuries.
On an engine front, it was recently confirmed that the CT6 will also be available as a plug-in hybrid. This variant will be capable of hitting 120 km/h on electric power alone and hit 96 km/h in less than six seconds despite the size of the car.
[Via GM Inside News]