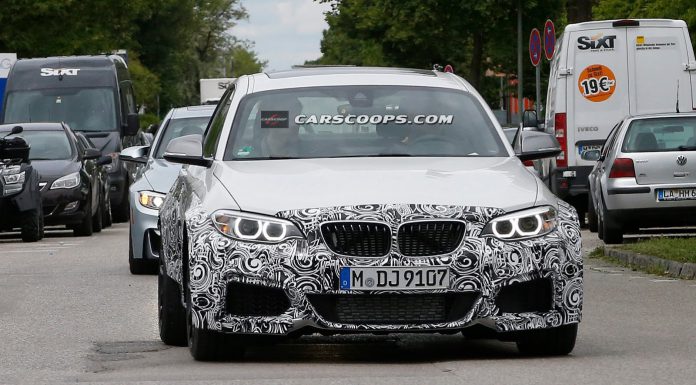 According to the latest word, the 2015 BMW M2 could debut as soon as the Detroit Motor Show 2015 at the start of next year. Now suggestions have emerged that the M2 may only be available with a traditional manual transmission with an optional dual-clutch gearbox apparently being scrapped completely.
While we are obviously thrilled with such news, it could be a little too good to be true. In recent years, manuals have become far less popular leading manufacturers like Ferrari and Lamborghini to scrap them completely. As a result, BMW would be severely limiting the number of M2s it sells if a manual transmission was the only option available to customers.
Whatever transmission is used, the engine powering the BMW M2 is said to be extremely potent. It could produce upwards of 374 hp as well as 384 lb-ft of torque thanks to a heavily uprated variant of the existing M235i's 3.0-litre turbocharged inline-six cylinder engine.
To put these figures into perspective, the BMW M235i delivers 320 hp and 330 lb-ft. As a result, the BMW M2 will slot between the M235i and the F82-generation M4 perfectly as it delivers 425 hp.
From a visual standpoint, the 2016 BMW M2 will inevitably feature a more aggressive front bumper inspired by the new M3 and M4 with prominent air intakes and an aggressive central front splitter. Flared wheel arches will also be featured as well as a light carbon fibre roof and wider wheels and tyres. At the rear, expect to find a subtle bootlid spoiler as well as BMW Ms quad-exhaust pipe layout and a sportier bumper.
[Via Carscoops]