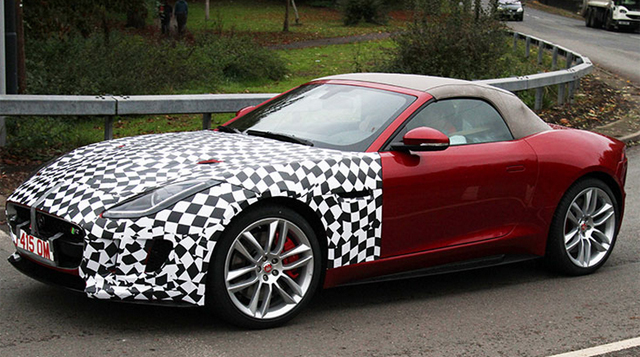 It is no secret that Jaguar is far from finished work on the F-Type. As a matter of fact, the British manufacturer is testing the likes of a four-cylinder powered model, one with a manual transmission, a targa body style and F-Type RS and RS GT variants. Additionally, an all-wheel drive system is being developed for the popular sports car. And according to the latest reports, such a system could be debuting much sooner than expected.
Car Magazine believes that the all-wheel drive system will debut at the Los Angeles Auto Show 2014 next month, exactly one year after the F-Type Coupe was launched. Jaguar is apparently working on such a setup to rival all-wheel drive equipped Porsche 911 models while also helping sales across North America and countries in Europe which encounter cold winters.
From a visual standpoint, recently spied prototypes have displayed a slightly raised bonnet to accommodate the new driveshafts and differentials. As a result, all-wheel drive equipped F-Types will be visually distinguishable from their rear-wheel drive siblings.
[Via Car Magazine]