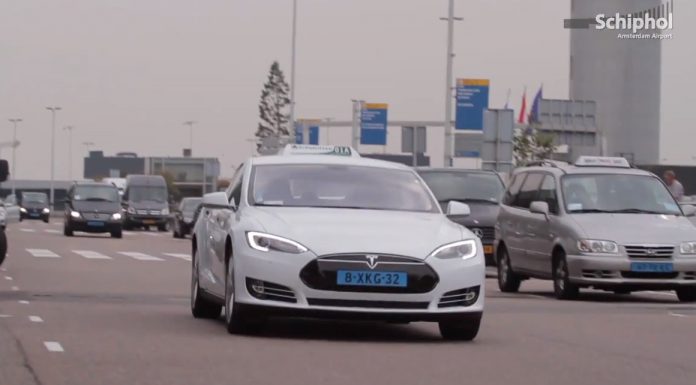 A fleet of 167 Tesla Model S cars have begun serving Amsterdam's Schiphol Airport in a move which shows Amsterdam is at the forefront of electric car infrastructure and initiatives in Europe.
Two different companies, Bios Group and BBF-Schiphol Taxi, are involved in the fleet with the former having 71 Model S's and BBF-Schiphol Taxi with 96. About 80 per cent of the journeys involved in the initiative travel from the Schiphol Airport through to Amsterdam.
When the Tesla Model S leaves the factory, it can travel about 380 km on a single charge. However, these Model S taxis have been slightly detuned so they only hit 130 km/h and accelerate slower to improve the range.
[Via Parool]