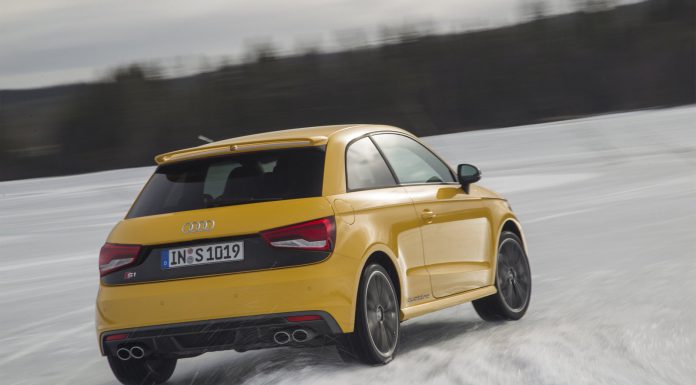 After the punchy little Audi S1 hit the market earlier this year, many reasonably assumed that an even more ferocious RS1 was on the cards. According to Quattro GmbH's technical director however, an Audi RS1 is not on the cards.
While recently speaking with Top Gear, Stephan Reil said, "never say never but unfortunately it's not very realistic. The main reason is financial. The smaller the car gets, the smaller the amount of return you get, so you need to sell a whole bunch of cars to make it. The smaller the car gets, the harder the business case becomes."
GTspirit Review of Audi S1

Additionally, Reil said the company was concerned a potential RS1 would come too close to the S3 in terms of power and performance.
"I really love the S1, it's a really cool car, but to have the right horsepower gap between an S1 and a potential RS1, would mean the RS1 would get close to the S3.
"Then you have intra-company competition, and that's a problem."
Reil concluded by saying that the firm's entry-level RS model will remain the RS3 saying, "The new RS3 is the first step into our world. It's the cheapest and smallest offering we do for the RS family, and we have to keep it at a specific power output. And anyway, I'm not a fan of power top trumps, because more power means a bigger turbocharger, which means more lag."
[Via Top Gear]