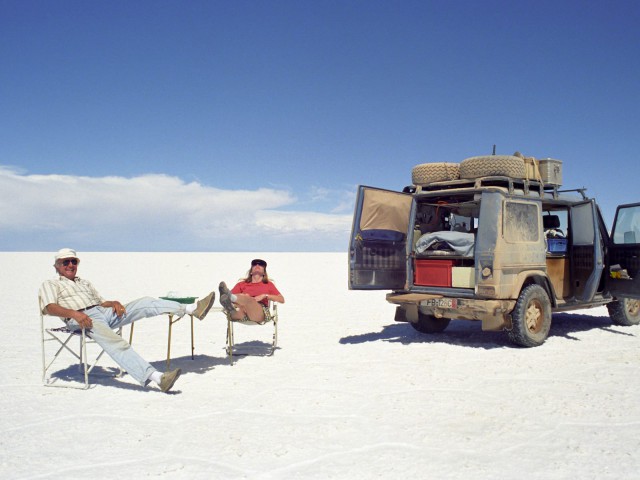 German national Gunther Holtorf and his wife Christine have completed an extraordinary feat. They travelled 900,000 km in a Mercedes-Benz G-Class, a journey that came to an emotional end recently when the 76-year old parked his car for the final time at the Brandenberg Gate in Berlin.
His journey has taken him through 177 countries and 884,000km (549,000 miles). It started back in 1988 when Holtorf quit his job at German airline Lufhansa. That year he shipped his beloved G-Class to the Sahara desert, crossing Algeria and Niger, ending his trip in Mali. The following years, Holtorf left his G-Class in Central and Western Africa, returning for several months a year to continue his adventure.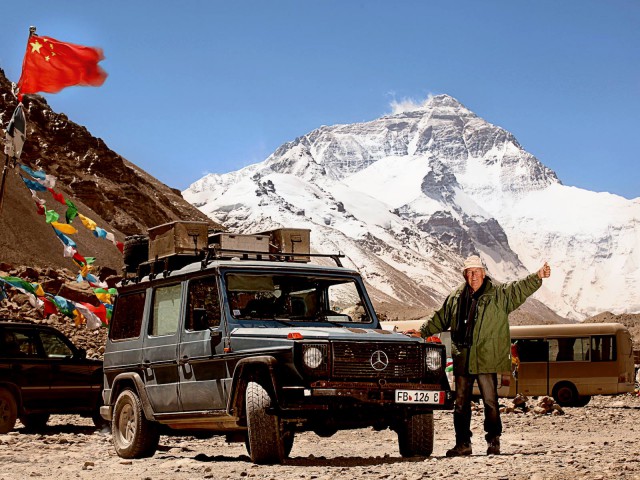 Through the years, the couple toured extensively in Africa, countries such as South Africa, Kenya, Zimbabwe, Ethiopia, Sudan and Eritrea. His African adventure lasted five years before in 1995, he had his car shipped to South America. The G-Class sat in Montevideo for 1996 before he took to the road agains in 1997, visiting every country south of the Amazon.
In 1998, the odometer ticked to 200,000 km on a trip to Argentina. The couple toured Central America and Canada, Mexico, Alaska before shipping the car out to Australia. Asia followed and the couple travelled to countries such as Syria and Kazakhstan where the odometer passed 500,000km (311,000 miles). Afghanistan, Turkey, the Caribean, Cuba and the UK.
Unfortunately, Christine was diagnosed with a malignant tumour and passed away in June 2010. Gunther's journey continued at her request as he continued to rack up the mileage with an ambitious trip to China and North Korea, aided in part by Mercedes-Benz. Mercedes it seemed were extremely important to Gunther's ambitions. They even managed to help persuade insurance giant Axa to issue him with a unique worldwide third-party insurance.
Gunther spent three months in China with the aid of Mercedes-Benz. He travelled 30,000 km in this time and took in plenty of of the scenery. Trips to Vietnam and Cambodia followed.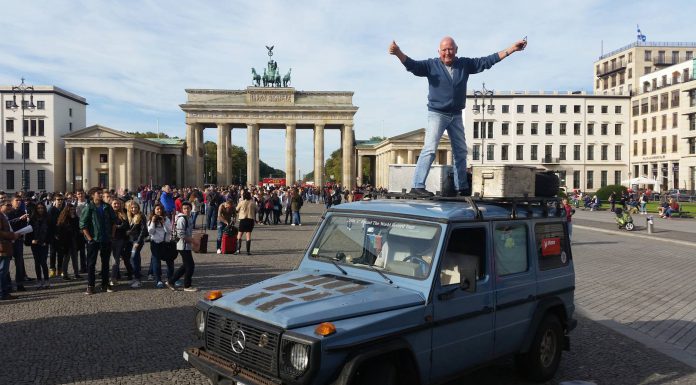 During the trip, breakdowns were apparently rare. The couple kept around 400 spare parts in aluminium boxes on the roof of the car. Gunther never experienced a problem he couldn't fix. The engine was inspected in 2004 and found to be in top condition, only the gaskets have been changed. The extreme reliability Gunther puts down to regular preventative maintenance and the fact that the car never exceeds 80km/h (50mph).
The only major incident Gunther recalls happened recently during a trip to Madagascar. While passing another car on an unmade road, the G-Class began to slide on soft ground. The car ended up in a ditch upside-down. While the chassis of the car remained in tact, the body needed replacing. The car was shipped to Europe and Gunther sourced a new body.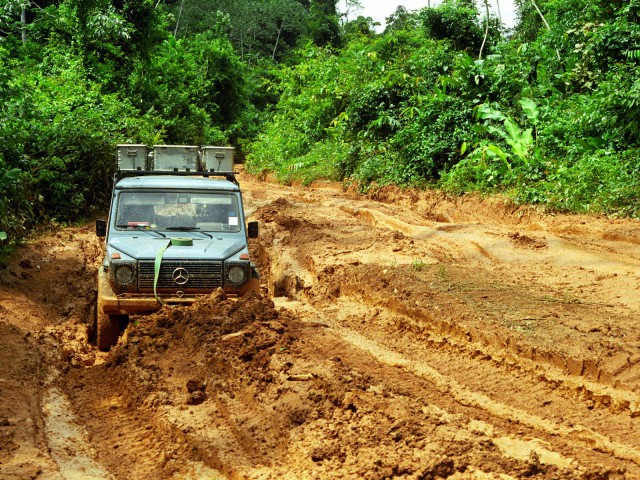 The shell was replaced after unscrewing just six bolts. Only 16 countries are missing on Gunther's travels. Some are unsafe, two refused entry, others were prevented by time and cost. The rest are tiny atolls with barely any roads. Gunther records Ghana and Australia as his favourite destinations.
With the adventure now at a close, Gunther's G-Class will come to rest at the Mercedes museum in Stuttgart. The G-Class is said to have managed around 12 litres per 100 km (20 mpg), 85,000 Euros in spare parts, 100 ocean going ferries, 200 river crossings, 41 shipping containers and a total of 450,000 euros.