MM-Performance from Poland recently got their hands on a brand new 991 Porsche 911 Turbo S from the Porsche showroom and turned it into something that driving enthusiasts would love to own.
In an effort to boost the performance of the 991, the team installed a racing exhaust manifold by GMG and sports cats from Cargraphics with a valve control module from Techart to allow its driver to select how loud they want the exhaust to be.
Next the team modified the air intake with a Sport air filter from BMC, sports head air intake from IPD and a Techart electronic module increasing engine power.
The Porsche was then wrapped matte black to give it a visually sinister look with the Techart rims painted gloss black.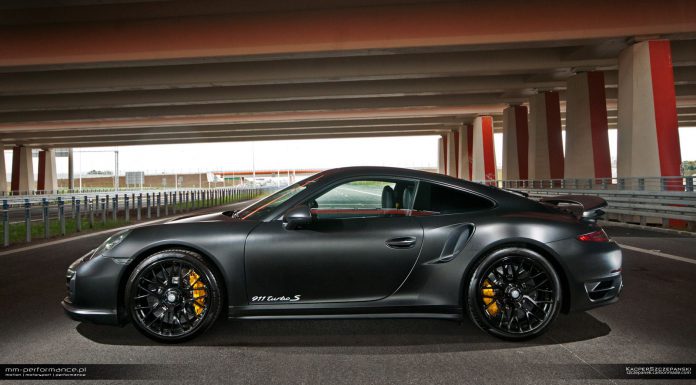 The end product looks beyond fantastic! We're sure the owner loves his new 991, and for good reason. This sleek black Porsche is sure to draw plenty of attention to itself both on the streets and on the track!