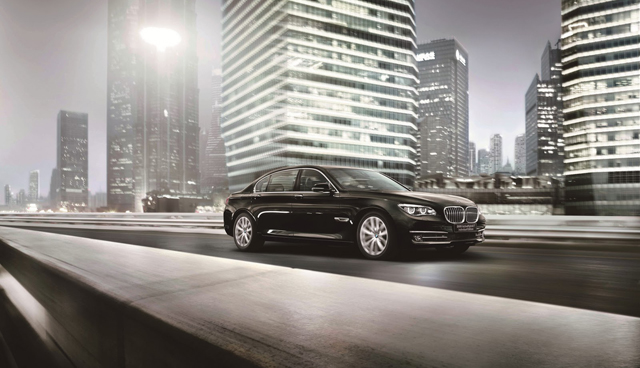 BMW is continuing to roll out special editions of its outgoing 7-Series before the next-generation model is revealed late next year. Strictly limited to the Japanese market, the latest limited run 7-Series is dubbed the BMW Active Hybrid 7 Individual Edition.
Just 20 examples of the Active Hybrid 7 Individual Edition will be made with deliveries set to start in December. Under the hood, the Individual Edition features the same powertrain as the existing Active Hybrid. As a result, that is a 3.0-litre petrol twin-turbocharged six-cylinder engine mated to an electric motor. It therefore delivers a total of 349 hp and 369 lb-ft of torque and propels the car to 100 km/h in just 5.7 seconds. The all-important fuel consumption figure sits at 6.8-litres per 100 km.
What differentiates the Individual Edition are a new set of 20-inch alloy wheels complete with tyres measuring 245/40 at the front and 275/35 at the rear. The car can then be finished in Mineral White or Citrine Black from BMW Individual.
In the cabin, the 2015 BMW Active Hybrid 7 Individual Edition can be adorned in leather either finished in Caramel of Platinum.