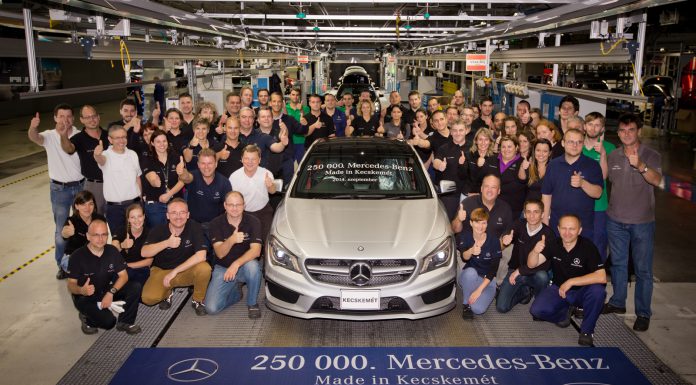 The Mercedes-Benz factory in Kecskemét, Hungary is currently celebrating its 250,000th vehicle rolling off the production line. The facility was opened back in early 2012.
Discussing the milestone, the director of the plant, Thomas Geier said, "250,000 vehicles made at the Kecskemét plant with the typical Mercedes top quality- that is something that our entire team can rightly be proud of. All of our employees have made a personal contribution to this achievement, which marks another important milestone for us as the youngest Mercedes-Benz plant."
The facility is particularly important for the German marque as it is the sole producer of the Mercedes-Benz CLA. It also produces the B-Class.