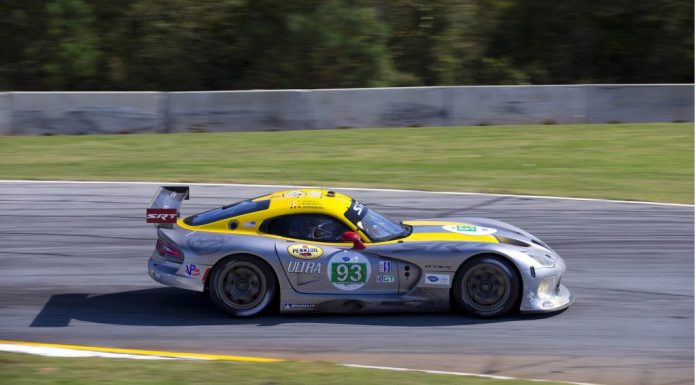 Chrysler has decided to end the Viper GTS-R racing program immediately following on from Petit Le Mans at Road Atlanta over the weekend.
The cancellation of the program comes as quite a shock considering the success the latest Viper GTS-R has had. As a matter of fact, SRT came home with the constructor's championship alongside Porsche in its inaugural season.
In a press release discussing the decision, Senior Vice President of Product Design for the Chyrsler Group, Ralph Gilles, revealed the decision was taken from a business standpoint.
"Our company has made a business decision to discontinue the SRT Motorsports Dodge Viper GTS-R racing program," he said.
"We are very proud of the amazing achievements our fantastic teams, drivers and partners have achieved on track the last few seasons. We thank them for their hard work, effort and commitment to SRT Motorsports. It's been an honor to be a part of the inaugural IMSA TUDOR United SportsCar Championship season and we wish them every success in the future."
[Via Autoblog]