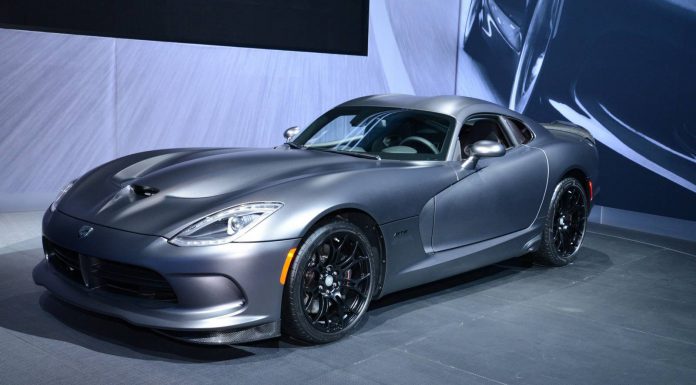 Things just keep on getting worse for the Viper. Not too long ago, production of the iconic American muscle car was stopped on two occasions due to decreasing demand for the car. Now the National Highway Traffic Safety Administration (NHTSA) in the U.S. has announced that just under 2000 units of the SRT Viper are being recalled.
To be exact, 1912 examples are being called back. Of those, 1624 are from the United States, 201 from Canada, 16 from Mexico and a further 71 Vipers around the world. The affected SRT Viper models were manufactured between November 28, 2012 and June 26, 2014.
The recall revolves around a fault with a sense which determines the position of the seat. In the event of a crash, the sensor may recognise the seat being closer to the airbag than it actually is. As a result, the airbag may not deploy at the correct speed and ultimately provide less protection.
The issue will be fixed with Dodge technicians installing a metal shim to correct the faulty sensor.
[Via Autoblog]