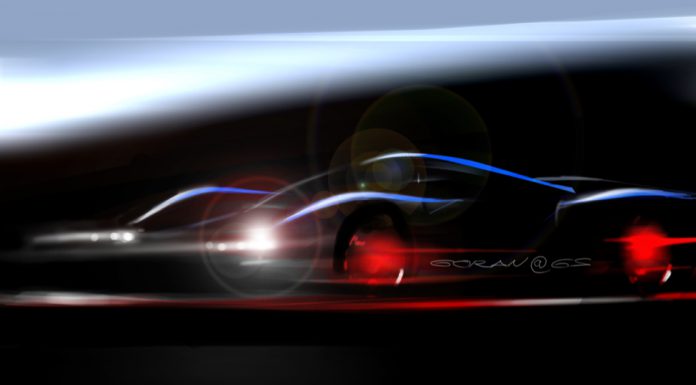 James Glickenhaus has confirmed that his upcoming SCG 003 supercar, set to go into limited production to select customers, will have the ability to transform from a road-going car to a race-tuned monster enabling great versatility.
While speaking with Road and Track, Glickenhaus said, "We are offering Road and Race versions of SCG 003. The car can be driven to the track, converted to race configuration by its owner, raced for 24 hours, reconverted, and driven home. The conversion kit includes a road-engine/gearbox-to-race-engine/gearbox swap, which is plug-and-play pre-mounted to a race-conversion carbon fibre rear subframe."
The noted Ferrari collector also said that when the car competes in the 24 Hours of Le Mans in 2016, it will be driven from the factory in Turin in road-legal configuration and then converted into the race version. The process will then be reversed as the crew then drive the SCG 003 to Paris for dinner after the famous endurance race.
Glickenhaus also revealed that pure road and race car versions of the SCG 003 will be available to customers not looking for both in the one package.
While further details about the car remain scarce, it will be powered by a twin-turbocharged 3.5-litre Honda-sourced V6 engine tuned to deliver in excess of 500 hp. It is speculated that this engine will be the J35Y4 currently used by the Acura RLX. It typically produces 310 hp and 272 lb-ft of torque and thanks to the fitment of some massive turbos, that power will be increased dramatically.
Beyond the engine, we know that the SCG 003 will feature an advanced carbon fibre chassis. The SCG in the name stands for Scuderia James Glickenhaus, a dedicated racing team. The car should tip the scales at just 1600 pounds.
[Via Road & Track]