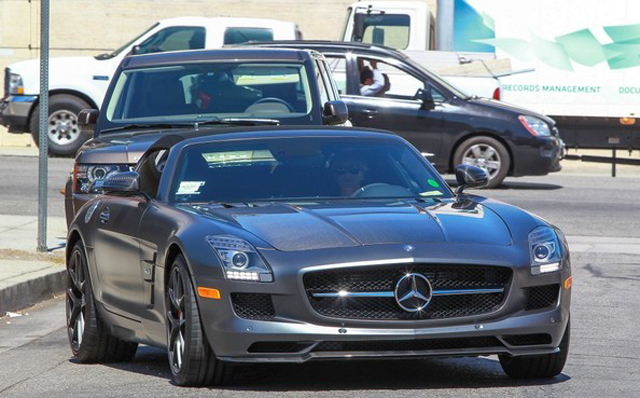 Prior to season 8 of The Big Bang Theory kicking off a couple of weeks ago, Kaley Cuoco (alongside two of the other lead actors) received a pay rise up to $1 million per episode. With so much money coming in, it is hardly surprising that the actress has splashed out on a new car.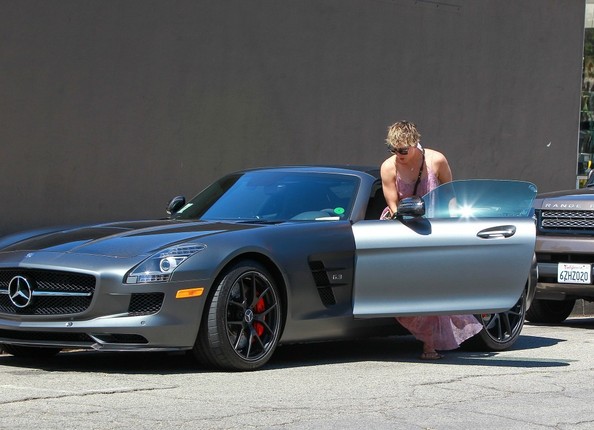 Cuoco was recently spotted behind the wheel of a unique grey Mercedes-Benz SLS AMG Roadster. One of the special features of this SLS AMG is that it features a carbon fibre front splitter, satin grey paint job, an SLS AMG Black Series inspired rear wing as well as what looks like a carbon fibre bonnet.
Update: One of our readers has rightfully pointed out that this is indeed an SLS AMG Roadster Final Edition!
[Via Zimbio]