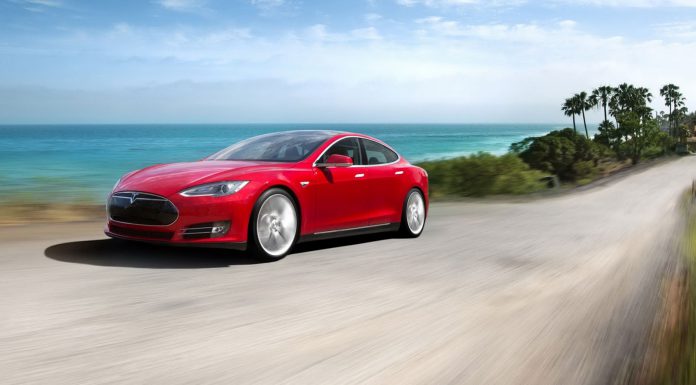 While Tesla Motors is preparing to launch an all-wheel drive variant of the Model S in just a few days, the company's CEO Elon Musk has revealed that next year, the firm will introduce autonomous driving technology into its cars.
As a matter of fact, while recently speaking with CNN Money, Musk confirmed that a "Tesla car next year will probably be 90 percent capable of autopilot. Like, so 90 percent of your miles can be on auto. For sure highway travel."
As with other autonomous driving technologies being developed, the Tesla system will utilise a selection of sensors, cameras and image recognition.
In addition to Musk recently revealing a new variant, dubbed the 'D' (an all-wheel drive version of the Model S) is coming on October 9th, something else is also set to debut alongside it. Could this be the Silicon Valley company's autopilot feature?
[Via The Verge]