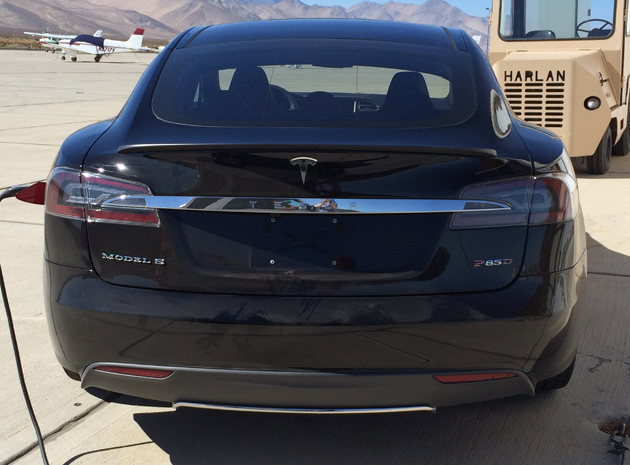 Just a couple of days ago, Tesla Motors CEO Elon Musk revealed the company would be revealing something special known as the "D". There was some suggestion that the car could be a brand new Tesla dubbed the Model D but as it turns out, it appears to be a special variant of the existing Model S.
As we indicated was a possibility, the car is said to be an all-wheel drive variant of the Model S and dubbed the P85D. While further details about the car remain unclear, prototypes of the Tesla Model S reportedly fitted with all-wheel drive systems have been spied testing in the past.
It seems logical that the all-wheel drive system of the Model S P85D will be very similar to the system set to drive the Model X SUV.
Further details about the Tesla Model S P85D will be revealed on October 9.
[Via Autoblog Green]