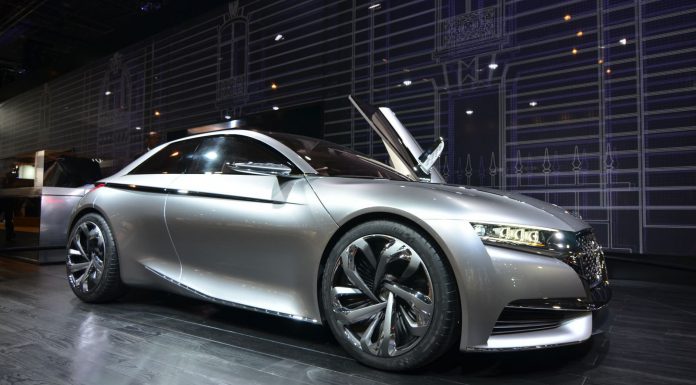 The wraps have been taken off the special Citroen Divine DS Concept at the ongoing Paris Motor Show 2014. While the Divine DS Concept has not been created to preview a new model, the car does provide a glimpse into the future of the DS range of Citroen vehicles.
Generally speaking, the Citroen Divine DS Concept is quite a compact car with it measuring 4.21 metres long, 1.98 metres wide and 1.35 metres high. The large 20-inch wheels and the low suspension help give the Divine DS Concept a real sense of purpose and aggression.
Because the Divine DS is a concept car, it has been fitted with a set of scissor doors and interestingly, doesn't feature a rear window. In the place of the rear window is a unique rear decklid made up from a selection of triangle shaped panels.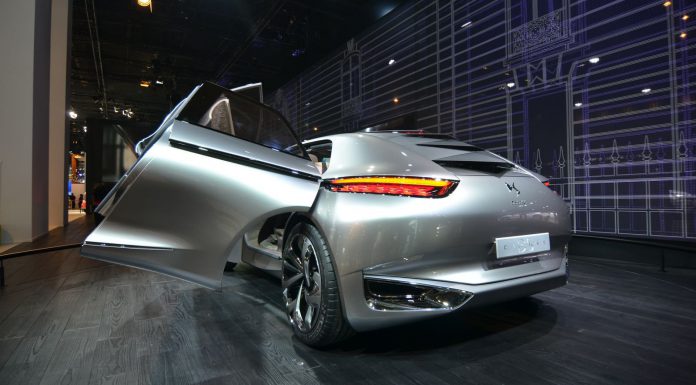 Beneath the skin, the Citroen Divine DS Concept features a potent 1.6-litre turbocharged engine. This powertrain produces a very impressive 267 hp at 6000 rpm as well as 243 lb-ft of torque between 1900 and 5500 rpm. From an emissions standpoint, the engine emits 145 g/km of CO2.
For more from the Paris Motor Show 2014, check out our dedicated news channel.