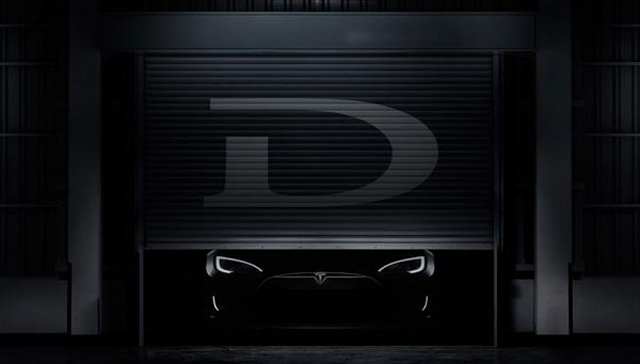 Tesla Motors CEO Elon Musk has revealed that the Californian-based electric automaker will be unveiling its Model D on October 9.
The existence of such a model comes as a surprise considering Tesla is already working on and has confirmed the names of its Model X SUV and Model 3 entry-level sedan. As a result, it is a real mystery what the new Model D will be.
From the teaser image, its front fascia looks essentially identical to the existing Model S. This could mean it is a variant of the Model S, a facelifted variant of less likely, an entirely new-generation Model S. Alternatively, it could be the long rumoured all-wheel drive Model S, a possible Model S featuring an autonomous driving system or a long-wheelbase version for China.
Either way, all will be revealed on October 9 as will "something else" according to Musk.