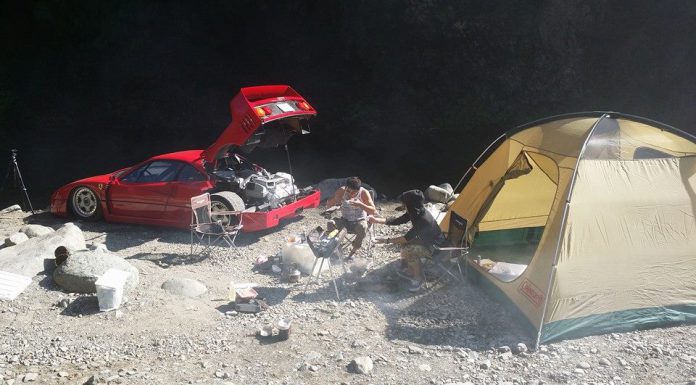 As one of the fastest and most involving Ferraris ever produced, the legendary F40 is perfectly at home at the racetrack. However, one Japanese Ferrari F40 owner recently decided the mid-engined Italian supercar can be more versatile then most people think.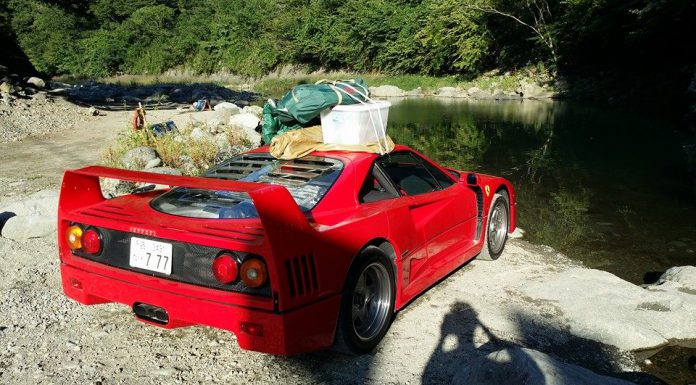 Consequently, this F40 was taken on a special camping trip in the wilderness of Japan. Seeing an F40 parked on gravel and just inches away from a river with camping equipment strapped on the roof certainly isn't something you see every day!
The owner of this F40 also owns a selection of other supercars including a McLaren P1.
In case you need reminding, the Ferrari F40 features a potent twin-turbocharged 2.9-litre V8 engine delivering 478 hp. With the car weighing just 1088 kg, it was the world's first production car to top 320 km/h (200 mph)!