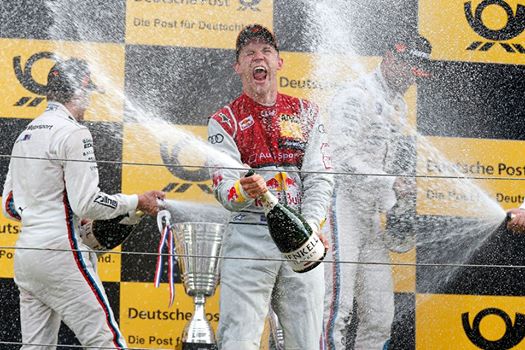 Mattias Ekström won the second last round of the 2014 DTM season yesterday at the Zandvoort Circuit in The Netherlands. This was Audi's first win of the season thanks to the Swede driver who admitted to the race being tough. BMW scooped the remaining two podium finishes. The freshly crowned 2014 DTM champion Marco Wittmann crossed the finish line second followed by fellow BMW driver Martin Tomczyk.
Tomczyk had not finished on the podium since 2012 but his strong place finish yesterday moved him up to second place on the standings as the fight for the runners up trophy continues with one round remaining. When the race started, Wittmann was rooting for a win but his choice of tyres failed him. His option tyres degraded quickly leaving him vulnerable to Ekström who was running on soft rubber.
After the race, Wittmann said, "This wasn't an easy race for us as there were plenty of incidents. Initially, I had a perfect start, but our option tyres degraded more quickly than we had expected. In spite of the chaos on the track, my team always made the right decisions and called me into the pits at the right time."
Ekstrom then commented, "In the DTM, racing is always extremely hard and today was no exception. After all the bad luck of the past months, now, things were running perfectly for us at last. I enjoyed every lap of this race."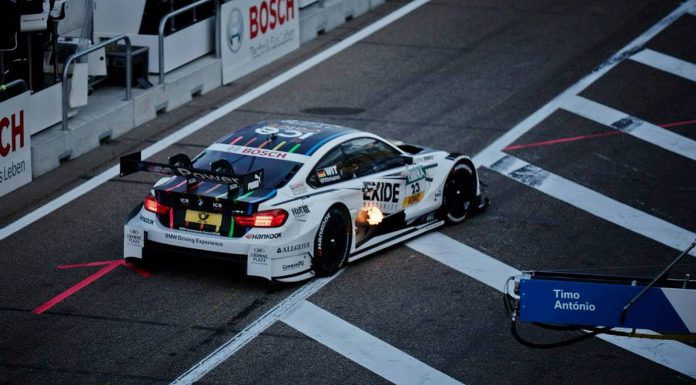 Christian Vietoris was the only Mercedes driver racing the newly updated DTM Mercedes AMG C-Class Coupe. He was fighting for fourth but the vicious Audi driver Edoardo Mortara proved too tough. Vietoris finished fifth eventually. A strong sixth place for BMW driver Maxime Martin gave the BMW Team RMG an early title win, the same team that Wittmann races for. So far BMW has produced the 2014 drivers' champion and the 2014 teams' champion and the next round will determine the 2014 manufacturers' champion.
The last round of the 2014 DTM season will head over to Hockenheim on October 19.
Video Highlights
[youtube]http://www.youtube.com/watch?v=HuYv3CUTZrA[/youtube]
Results