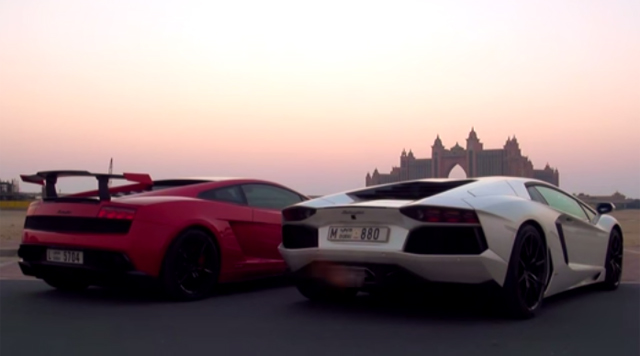 As the most potent example of the Gallardo before its production ended, the Super Trofeo Stradale is a truly phenomenal Italian supercar. How does it compare however to the range-topping Lamborghini Aventador however? Well the following rev-off video answers that question perfectly!
[youtube]https://www.youtube.com/watch?v=daBUmX3bBbo[/youtube]
The following video filmed in Dubai features a red Gallardo LP570-4 Super Trofeo Stradale fitted with a Kreissieg exhaust and iPE headers revving alongside a Capristo exhaust equipped Aventador. Both cars sound truly phenomenal but which do you prefer?