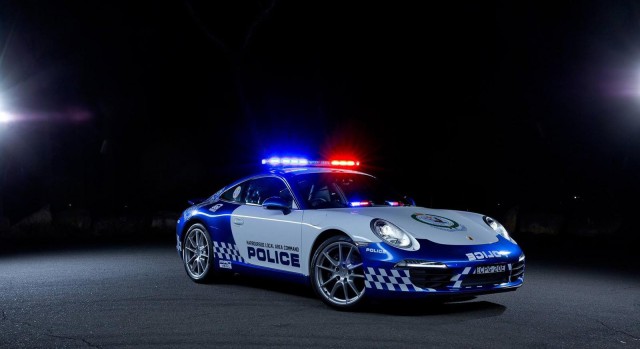 Australia's New South Wales police force has just been gifted a special Porsche 911 Carrera police car to help create a positive relationship between police and the local community.
The 911 Carrera won't be used to fight crime and will instead participate in a selection of community events in a similar vein to the Panamera the Sydney Police Force has used for promotional purposes in the past.
The livery of the Porsche 911 Carrera police car was designed by students from a selection of NSW universities.