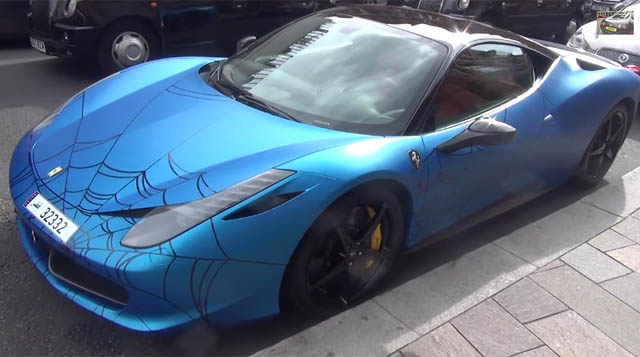 A unique matte blue Ferrari 458 Italia from Qatar has been filmed and photographed throughout London in recent months and it is certainly one of the most eye-catching 458s we've laid eyes on.
[youtube]https://www.youtube.com/watch?v=Bbt1ylMCpXk[/youtube]
In addition to the matte blue finish, the car also features a black cobweb across the rear-end as well on the bonnet. What do you think of this custom 458?