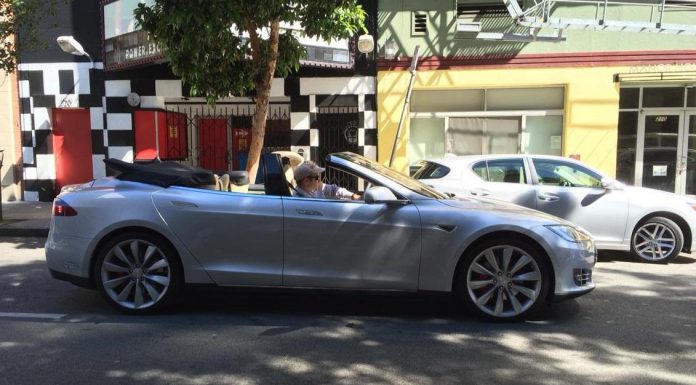 A few months ago, Newport Convertible Engineering announced that it was developing a convertible variant of the all-electric Tesla Model S. Now it appears as though the first Model S to undergo NCE's radical convertible transformation has been snapped on the roads of California.
It is yet to be confirmed if this particular Model S is in fact the work of Newport Convertible Engineering but as far as we know, they're the only company proclaiming to offer drop-top Model S's.
Back in April, NCE announced that it had received 100 orders for four-door Tesla Model S Convertibles and that all of them came from a keen Chinese investor. Production of the drop-top Model S reportedly started back in July with the company offering the extensive changes at its facilities in California, Dubai and Barcelona.
[Via World Car Fans]