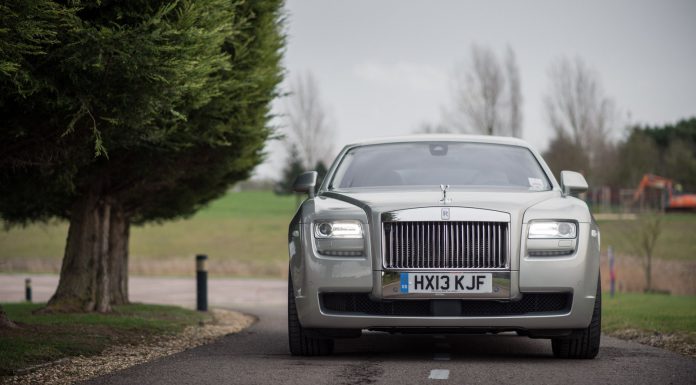 Rolls-Royce has yet to confirm if it will indeed produce a luxurious SUV but while speaking with Top Gear, has confirmed that such a model would redefine the segment.
While speaking with Top Gear at the launch of the new Rolls-Royce Ghost Series II, the company's Andrew Boyle revealed that while no decision has been made, the car is being discussed.
"The SUV story has become a big story without needing to," Boyle said. "We're considering it, our design people are thinking about it and coming up with some ideas. But it needs to be right, and it needs to be a Rolls-Royce.
"Frankly, an SUV is probably a misnomer for this car, because RR is certainly not utility, so it's not going to be that kind of car. We're still looking at what might be right, what might be wrong. Those people who say it's the wrong car for us, they might be right, they might be wrong.
"Who knows, Rolls Royce regularly redefines what it does, so we may well redefine that kind of segment. We might just create something that people might not necessarily assume is an SUV," he revealed.
While the upcoming Bentley SUV is promising to be the most expensive on the market with it possible having a 320 km/h (200 mph) top speed, Boyle confirmed that Rolls-Royce is not concerned about such a car.
"We don't work in the same segment. Rolls Royces are sold in the super luxury category, and anyway, we're not worried about what other companies do, it's always about what the Rolls Royce customer wants.
"We're very close to our customer base, on a one-to-one level, and so of course we discuss these things with them. Responses vary, but it's fair to say there's interest in the idea. If the customer wants such a vehicle and we think it's a vehicle that works for RR, then maybe we'll do it," Boyle concluded.
[Via Top Gear]