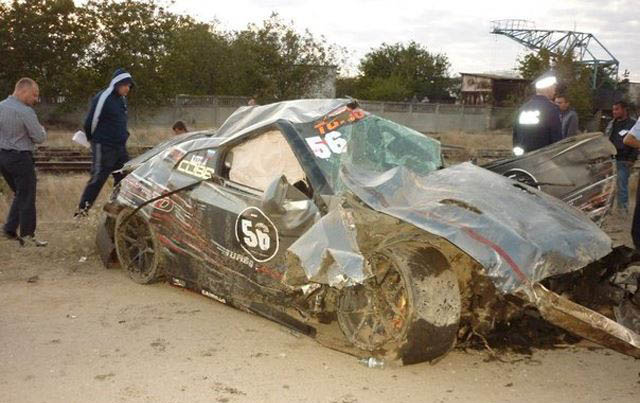 The driver of a modified Nissan GT-R has been killed during the Cup of Russia drag racing event after crashing the tuned Japanese supercar at extremely high speed.
[youtube]https://www.youtube.com/watch?v=OUkLNYVfnpc#t=76[/youtube]
As the following video shows, the GT-R crossed the finish line (at about 300 km/h by the way) and kept on accelerating for some strange reason. As a result of this, the car slammed into a concrete barrier at the end of the runway presumably killing the driver immediately on impact.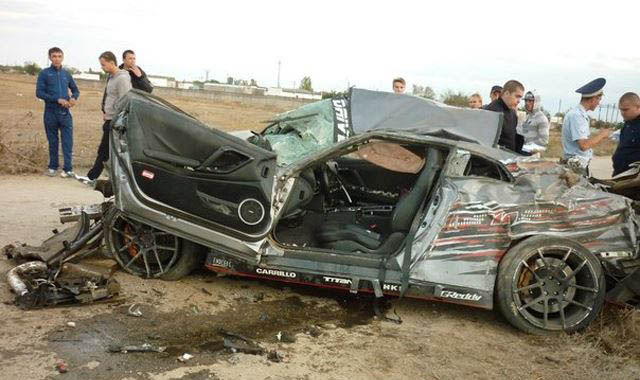 Interestingly, following the impact, the airbags failed to deploy with the Japanese sports car absolutely destroyed following the high speed impact. It rolled multiple times, the windscreen was demolished, the roof caved in and the driver's side door was almost ripped off in the violent crash.