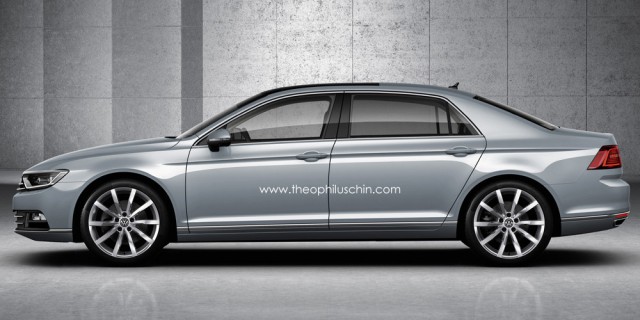 The next-generation Volkswagen Phaeton is set to arrive in the United States by 2018 or 2019. Now thanks to Automotive News, we have new information about the latest and possibly greatest Phaeton ever.
Sources close to Volkswagen have revealed that the new Phaeton will be available with a selection of different engines many of which will be quite powerful. For example, a V6 petrol plug-in hybrid model is pinned to deliver over 400 hp while a turbocharged-diesel V8 should pump out around 450 hp. At the top echelon of the engines offered will be a W12 engine.
Apparently work on the next-generation Volkswagen Phaeton is essentially already finished but the German firm is reportedly looking to only steadily wind down production of the existing model which hasn't seen the U.S. market since 2006.
Other details about the next-generation Phaeton remain scarce at this point. However, we do know that it will ride on the Volkswagen Group's next-generation MLB platform. Elsewhere, the next Phaeton will likely make use of lightweight aluminium as well as a host of smaller engines to make it more fuel efficient and environmentally friendly than the current car.
[Via Automotive News, Rendering via Theophilus Chin]