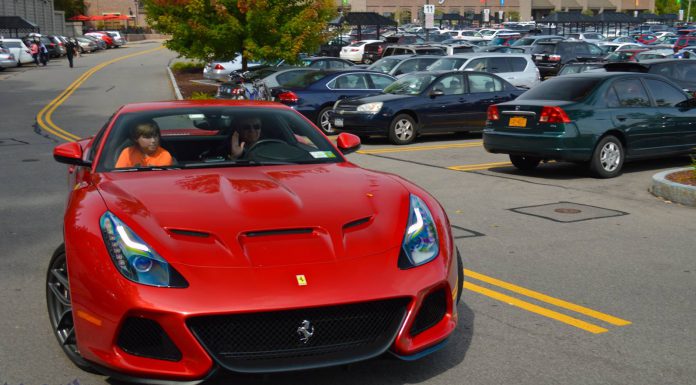 The one-off Ferrari F12 SP America has been snapped on the road for the very first time at a Wegmans car park in the United States. Created as a very special one-off variant of the F12 Berlinetta, the SP America is speculated to have cost in the region of $3-4 million.
The car was commissioned by the CEO of Wegmans, Danny Wegman. Collectively, his family has a net worth of over $3 billion.
Obviously based on the F12, the Ferrari F12 SP America features thoroughly updated styling including a new front end with a new bonnet, wheel arches, front bumper and splitter, side skirts, wheels, bootlid spoiler, rear bumper, B-pillars and a new aggressive rear diffuser.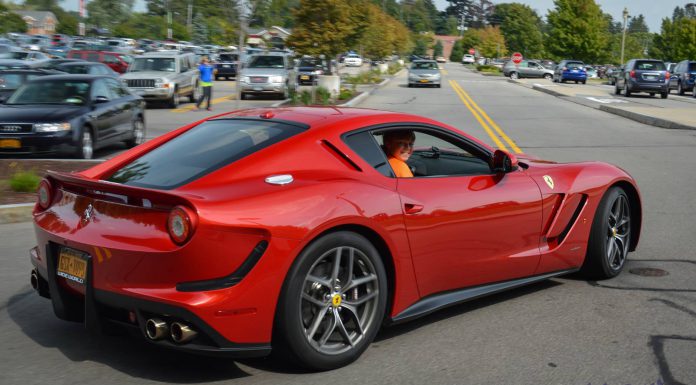 Under the hood, the Ferrari F12 SP America's 6.3-litre V12 engine likely delivers 740 hp and 509lb-ft of torque, enough for a 0-100 km/h time of just 3.1 seconds with the 200 km/h milestone achieved in 8.5 seconds. With this being said, no confirmation has been given if the F12 SP America does in fact feature an un-tweaked F12 Berlinetta engine or if it has been upgraded.