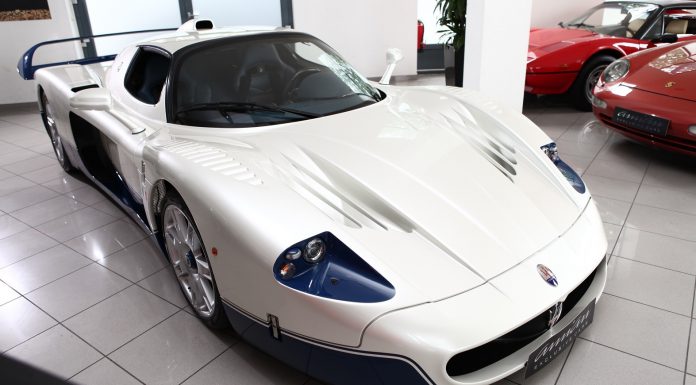 A pristine Maserati MC12 is currently up for sale from Amian Exclusive Cars in Germany and despite being seven years old, it has just 900 km on the odometer!
In total, just 50 road-going customer examples of the MC12 were ever created meaning it is actually eight times rarer than the Ferrari Enzo. The asking price of this particular example is a cool 1.3 million euros.
The Maserati is powered by a 6.5-litre V12 engine sourced from the Enzo, with a total output of 620 hp and 652 Nm of torque. It can do nought to 100 km/h in 3.8 seconds and a maximum of 330 km/h, certainly no slouch by any standard.