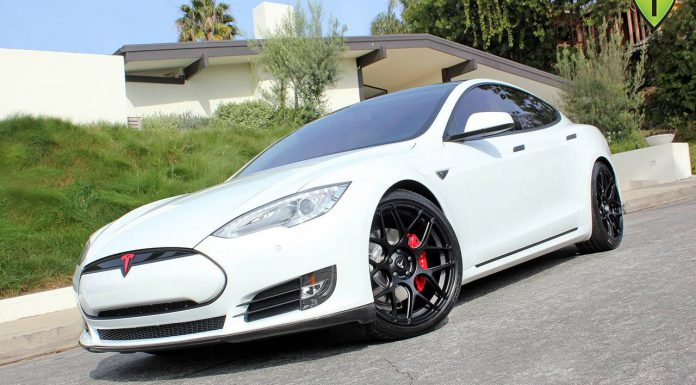 Shares in Tesla Motors have dropped following an analyst from Goldman Sachs claiming the firm needs $6 billion worth of capital for growth.
The analyst, Patrick Archambault, believes that Tesla will need additional capital from 2017 through to 2025 if it is to achieve its production goals. These goals consist of 100,000 electric cars being produced by late next year with an ultimate goal of selling half a million vehicles per year.
However, Archambault believes that if the popularity of future Tesla models increases markedly, production could eventually range between 1.8 million and 3.2 million by 2025 thus necessitating more funds.
Elsewhere, Tesla recently confirmed that its lithium ion battery gigafactory will be constructed near Reno, Nevada. Set to double the world's lithium ion production capacity, Tesla is expected to team up with a selection of other companies to help in its construction. One such company which is already collaborating with the gigafactory is Panasonic.
[Via Bloomberg]