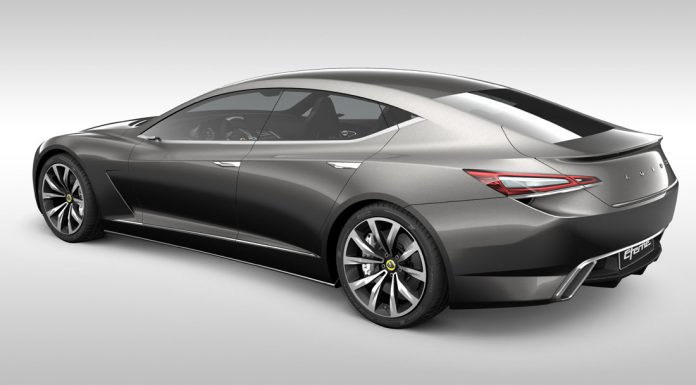 New Lotus chief executive Jean-Marc Gales has confirmed that the small British sports car manufacturer is considering launching both a sedan and an SUV.
Last month, a report from Malaysia claimed that a Lotus sedan and SUV were on the cards and Gales said in an interview with Autocar recently, that such models are being considered.
Before such new models can be created, Gales hopes to lift sales of the existing Lotus Elise, Exige and Evora significantly by offering more variants and a greater dealership spread.
While speaking with Autocar, Gales said, "You will see many new variants of familiar Lotus models over the next nine months, and even more in the next two years. Our cars will be faster, better made and more convenient to use but we will keep our relationship with Toyota as an engine partner so the cars will be also be very reliable and easy to own."
Through the opening of a further 20 dealerships around the world, Lotus believes that it can produce 3000 cars annually with its existing three-car range.
While Lotus may seem like one of the least likely sports car manufacturer's to enter the sedan and SUV markets, the expansion of select markets is proving too good of an opportunity to pass up for many automakers.
Back in 2006, Lotus unveiled its small APX crossover concept and in 2010, revealed the luxurious Lotus Eterne sedan concept. The two new models however are reportedly unrelated to these past projects.
It is being suggested that the launch of an SUV and sedan will help attract new customers to Lotus who aren't interested in the firm's staple sports cars.
Gales believes that the core Lotus principal of lightness can be reflected in models beyond the current sports car line-up and concluded by saying, "I am 100 per cent confident we can get Lotus back to where it was in its greatest days, but it would be foolish to suggest the task will be easy."
[Via Autocar]