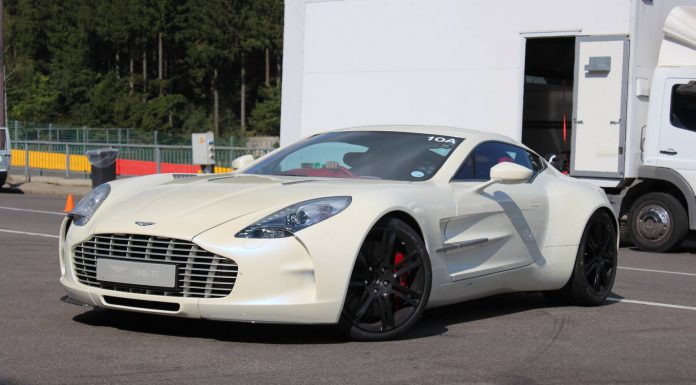 The Spa-Francorchamps circuit in Belgium recently played host to a truly incredible Aston Martin track day which saw five examples of the ultra-rare One-77 supercar on the famous Formula One circuit!
[youtube]http://www.youtube.com/watch?v=cQfkoSY4PSE[/youtube]
In case you somehow forgot, the Aston Martin One-77 utilises a massive 7.3-litre V12 engine delivering 750 hp and 553 lb-ft of torque. As the name suggests, just 77 examples were created.