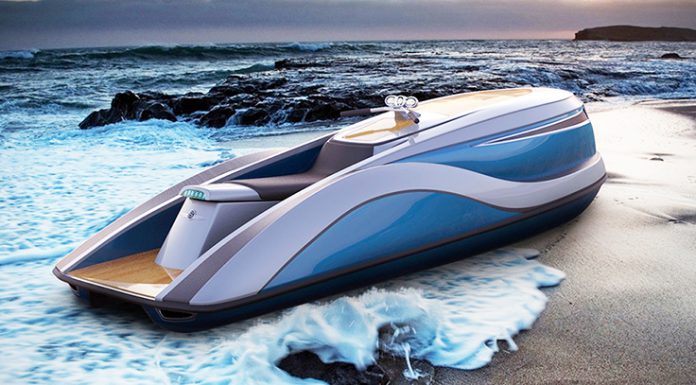 The following jet ski, dubbed the V8 Web Rod Luxury Jet Ski from Strand Craft is without a doubt the most unique we've ever seen. As the name suggests, it is also powered by a massive V8 engine unlike all others on the market.
That V8 displaces 5.7-litres and delivers a total of 300 hp. Thanks to this power, the Web Rod Luxury Jet Ski can reach a top speed of 105 km/h!
The jet ski is constructed from carbon fibre and measures 4.9-metres long, making it as long as most cars. Of course, the craft is still a concept but if made, it would feature Rolls-Royce inspired styling including wooden floor boards.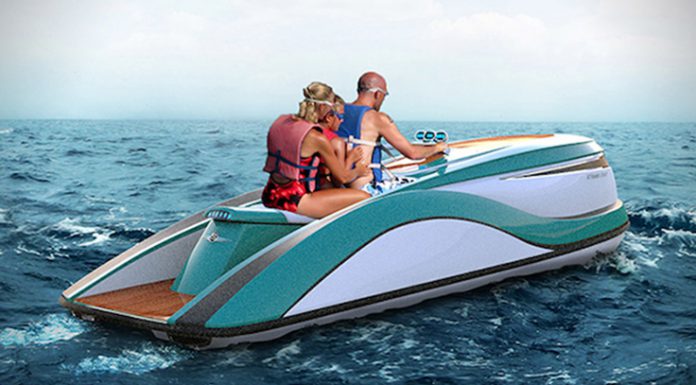 It would also feature a waterproof luggage box and an ice box.
Strand Craft is still developing the Web Rod Luxury Jet Ski and hopes to launch it by the end of this year. When it hits the market, prices should start from $49,000.