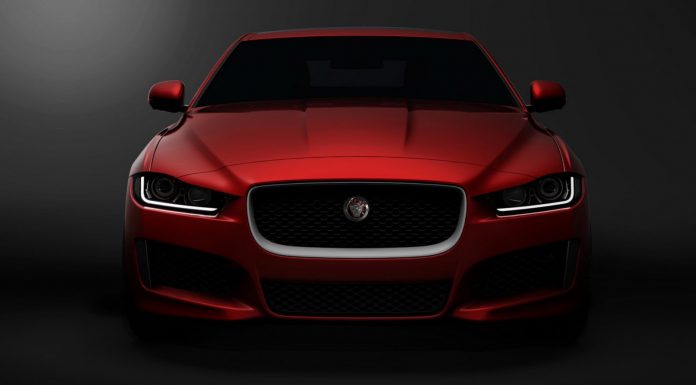 Jaguar has dropped another teaser of the upcoming XE sedan ahead of its launch on September 8.
The 30-second teaser video showcases the Royal Air Force Red Arrows in action and plays along with Jaguar's future space ventures also highlighted in recent Land Rover Discovery Sport teaser videos.
[youtube]https://www.youtube.com/watch?v=5Prl8xogkcQ[/youtube]
Designed to rivals the likes of the BMW 3-Series, Mercedes-Benz C-Class and Audi, the Jaguar XE is promising to introduce a range of new technologies and engines to really revolutionise the Jaguar brand. For example, the car will be the first Jaguar to utilise the firm's brand new InControl Touch Infotainment system on an exciting 8-inch screen. Additionally, the InControl Apps are being created which sync iPhones and Android devices to the infotainment system.
Additionally, the Jaguar XE will feature an in-car Wifi hotspot! This will allow multiple devices to access the interior through the fastest mobile connections thanks to the shark fin antenna. Elsewhere, the Jaguar XE features voice control to allow occupants to navigate through the infotainment system by simply speaking. A laser projected, colour head-up display will also be offered for the Jaguar XE and can show things like speed, traffic sign recognition as well as the navigation.
Beyond the new technologies, one crucial feature the new XE has adopted is advanced double wishbone front suspension constructed from aluminium and similar to the F-Type sports car. Jaguar claims that this suspension setup means the XE will be as stiff as the XFR. Furthermore, the rear suspension also uses aluminium for much of its construction.
Elsewhere, the Jaguar XE will adopt electric-steering which is quite a talking point of the auto industry at the moment as it generally doesn't provide the same steering feel as hydraulically operated systems. However, Jaguar claims it could "deliver better-quality feel".
On an engine front, we know that the Jaguar XE will come with a 2.0-litre turbocharged petrol and 2.0-litre turbo diesel engine. Elsewhere, reports suggest that the range topping model, possibly called the Jaguar XE SVR will feature a supercharged V8 engine delivering a truly brutal 489 hp.