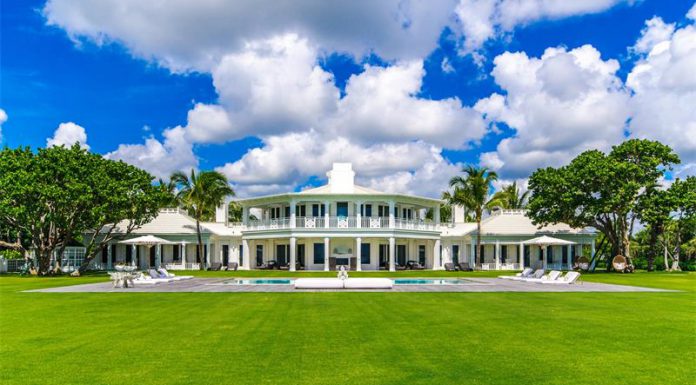 Celine Dion's absolutely incredible beach house on the coast of Florida has just hit the market at $62.5 million! The stunning Bahamian inspired estate was only built in 2010 and is so extensive that it could be mistaken for a private resort!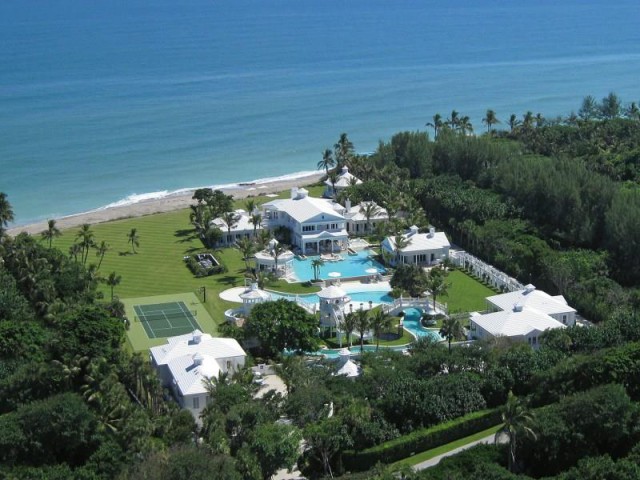 Located on the ultra-exclusive Jupiter Island, the five and a half acre property with a 415 foot sea front on the Atlantic Ocean is being sold with the vast majority of its contents. The entire property is fenced for maximum privacy and security and includes the main residence as well as 5 further individual pavilions. One of these luxurious pavilions sleeps has a total of 8 bedrooms!
Elsewhere, there is an expansive swimming pool for the main house as well as a river-inspired lagoon for the remaining houses. There is also a tennis court, simulated golf course, a dedicated pool house, a massage room, a large waterslide, media room, home fitness centre, home theatre room and many more amenities to justify the $62.5 million price-tag!