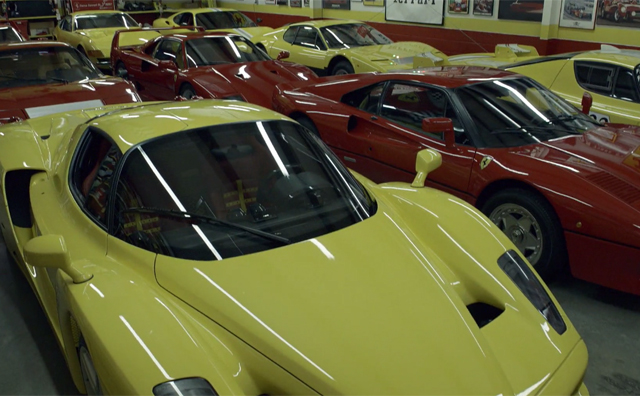 In a humble garage in Tennessee is one of the world's greatest Ferrari collections. With about 40 stunning Ferraris in the garage, photographer and automotive journalist Clint Davis recently visited the collection for Forza magazine.
Ferrari Collection Photoshoot for Forza Magazine – Behind the Scenes from Keown Films on Vimeo.
As the following video shows, collector Phil Bachman has an incredible obsession with Ferrari and in particular yellow Ferraris. As a matter of fact, the vast majority of the cars in the collection are yellow. What's more, Bachman also tries to purchase the final example of a given Ferrari model to roll off the production line. As a matter of fact, he currently has the 499th and final example of the LaFerrari on order. One of the most impressive in his fleet is definitely the yellow Ferrari FXX.