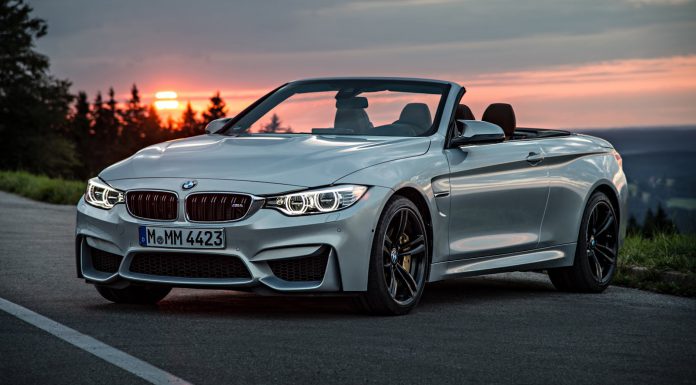 BMW Individual recently got their customisation hands on the 2014 BMW M4 Convertible and has just released an awesome gallery of the stunning German sports car.
The most apparent new addition of this M4 Convertible is its stunning Moonstone metallic paint job which has been complemented by gloss black 19-inch wheels. In the cabin, BMW Individual has used Amaro Brown leather for the seats as well as the door trims and the lower section of the dashboard. Black leather is then used throughout the rest of the car.
Compared to its predecessor, the new BMW M4 Convertible is 56 mm longer, 65 mm wider and 4 mm lower. These new proportions really add an entirely new element of aggressiveness and purpose to the ultra-fast convertible sports car. More important than the actual measurements is the fact that its wheelbase has been increased by 52 mm.
Of course based around the standard BMW 4-Series Convertible (itself a very new car), the 2015 BMW M4 Convertible features a three piece folding metal roof which can fold in 20 seconds at speeds of up to 11 mph. Thanks to the extra size of the new M4 Convertible compared to the previous M3 Cabriolet, luggage space increases to 370 litres with the roof up and 220 litres with the roof folded away and the occupants enjoying the wind in their hair.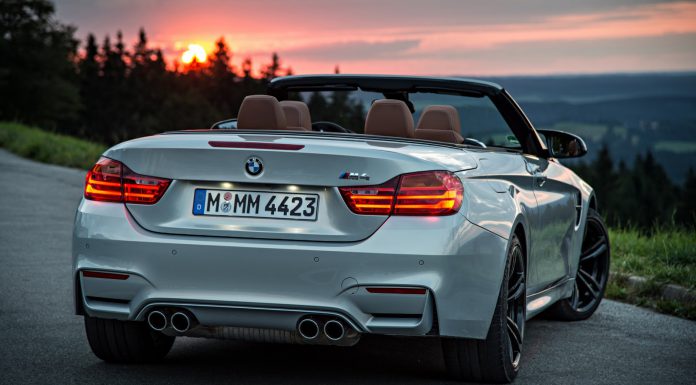 Under the hood, the 2015 BMW M4 Convertible is powered by the same 3.0-liter inline six-cylinder twin-turbocharged engine delivering a brutal 425 hp and 406 lb-ft of torque. However, due to the addition of the extra reinforcement to maintain the car's rigidity when the roof is folded away, the M4 Convertible tips the scales at a hefty 1,750 kg. Compared to the 1,476 kg weight of the M4 Coupe, the drop-top is more than 250 kg heavier. However, compared to the Audi RS5 Cabriolet which weighs an insane 1,920kg, the new 2015 BMW M4 Convertible is a relative lightweight!